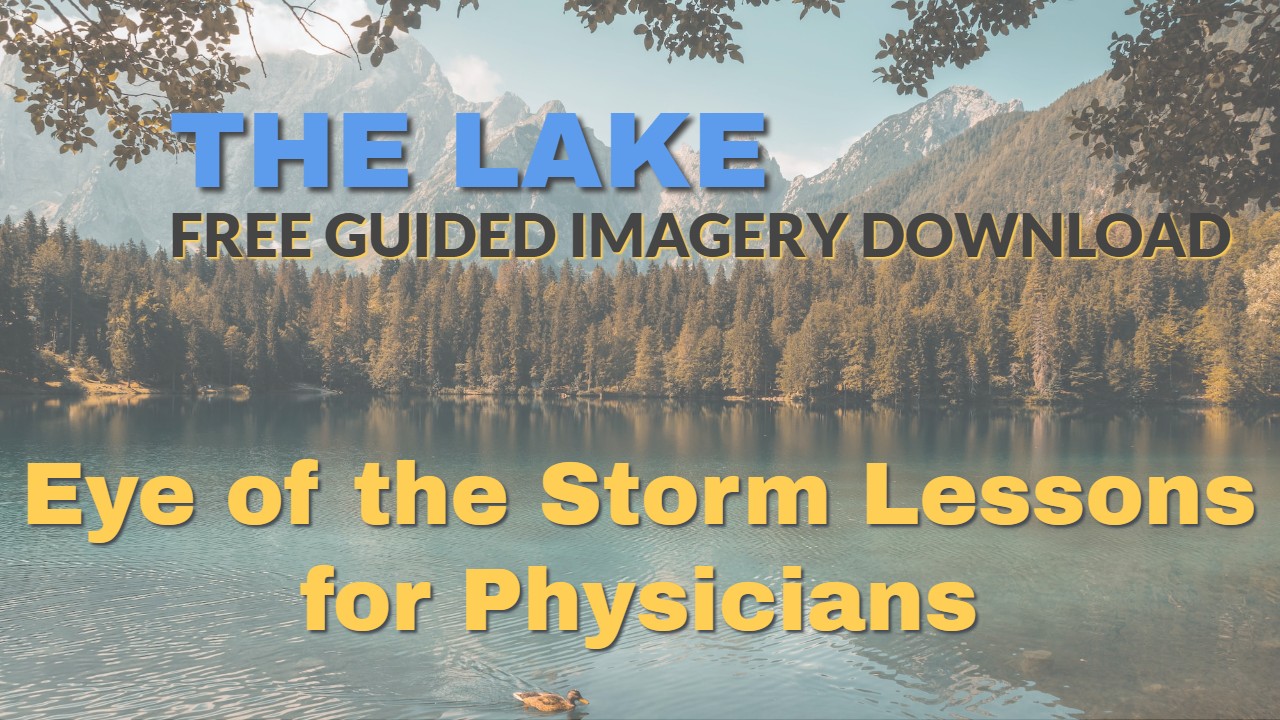 Eye of the Storm Lessons - this is your home base.
#2 of the Seven Habits of Physician Wellbeing is "Be the Eye of the Storm".
Most of us are so used to being hassled, harried, overwhelmed and bothered by the WHIRLWIND of the day-to-day practice of medicine -- that the ability to remain calm seems ridiculous or like a distant fantasy.
That is exactly why I created "The Lake" Guided Meditation to help you find your way back.
You can listen or download the audio below.