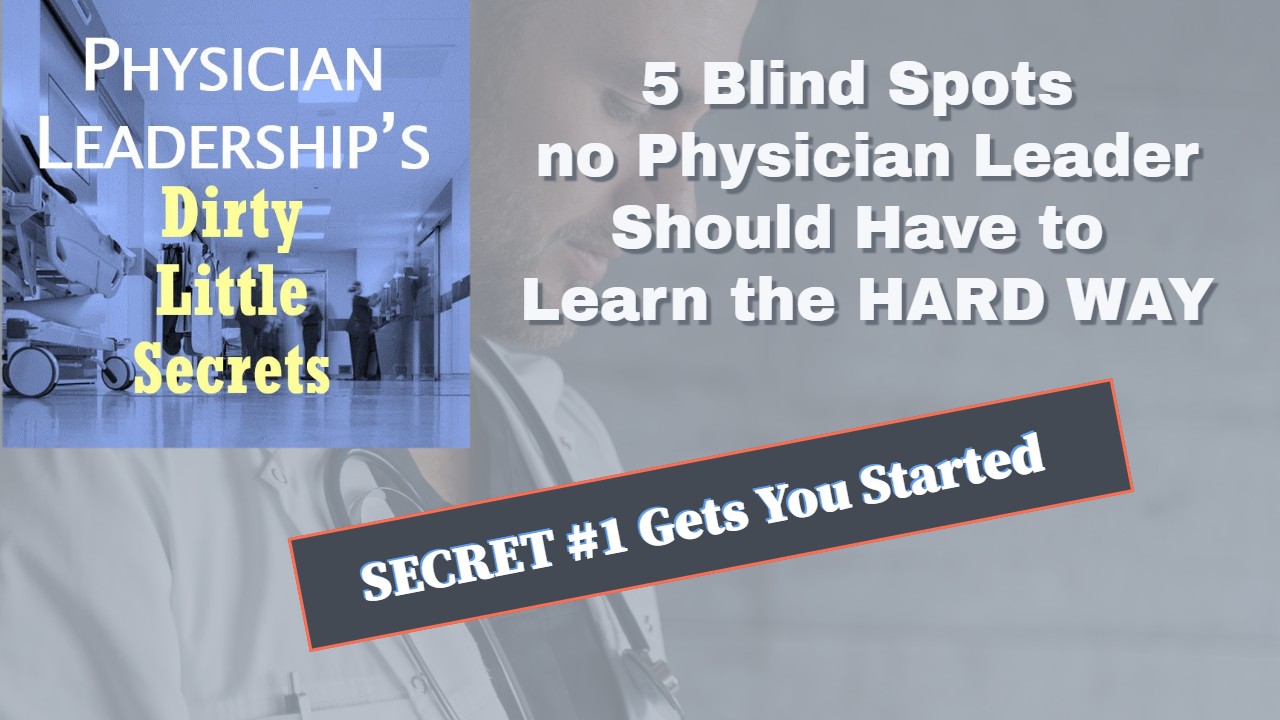 In our work with physician leaders from 175 organizations to date, it has become clear that physician leadership and physician burnout share five distinct and invisible connections.
No one talks about these risk factors - even in MBA training - so we have started calling them "Dirty Little Secrets".
If you are a physician leader - and don't have the tools to recognize and avoid these burnout connections .- you will struggle.