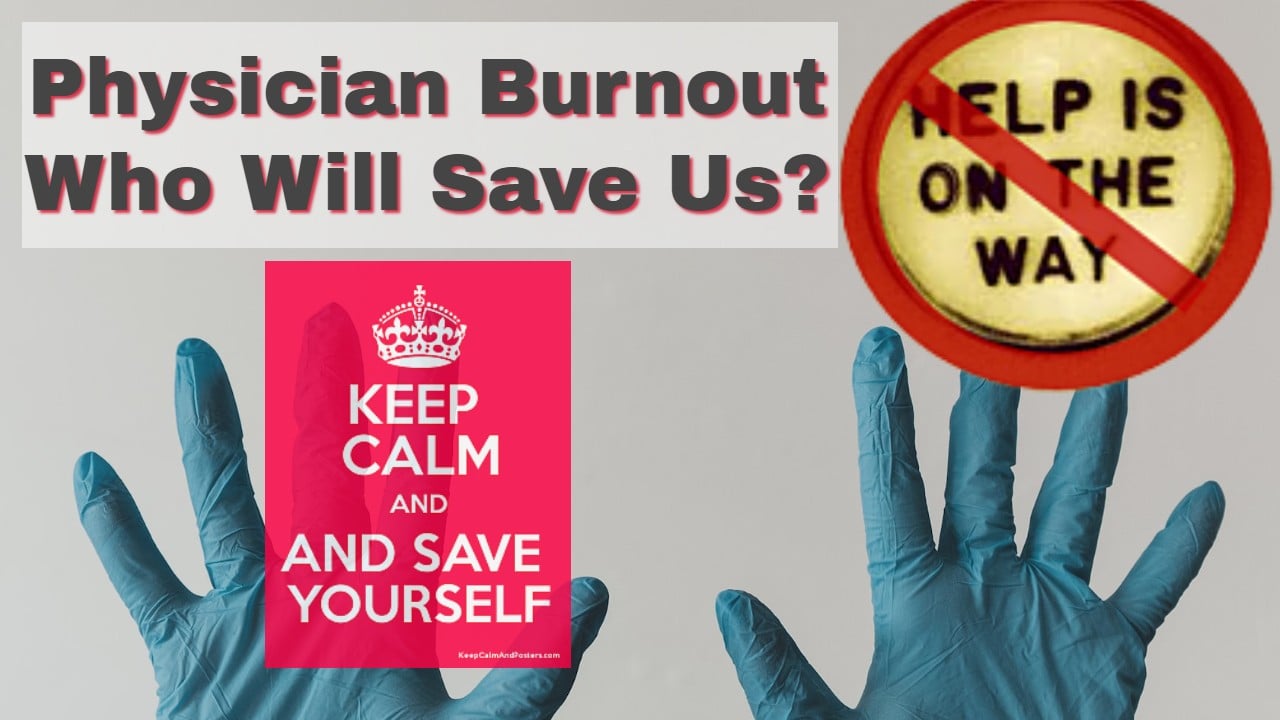 Physician Burnout - Who will Save Us?
Let's talk about what to do when you finally realize you are on your own, that no one and nothing is coming to rescue you.
========================
In most burnout blog posts and comments on the internet, physicians do the same thing - blame, justify and complain about the work stresses we are under.
Our struggles and frustrations are real

Our concerns are 100% legitimate

And yet pointing fingers and playing the victim will only keep you stuck DEEP in Einstein's Insanity Trap
~~~~~~~~~~~~
Learn More:
235 Proven Tools for Your Burnout Prevention Strategy
~~~~~~~~~~~~


The latest survey shows over 60% of doctors suffering from symptomatic burnout on any given office day. New levels of work stress seem to pile on each week. We all daydream of a lifeline, a rescue, a refuge, a break.
It is as if we are locked high in the castle tower, at the mercy of our evil captors - EMR, MOC, Preauths, RVU production quotas, the Call Center is a mess, and my Inbox is overflowing like a plugged toilet. Surely someone has dispatched a knight in shining armor to free us from this torment.
All of these concerns are true and valid AND understand one thing ...
Complaining and dreaming of a rescue is Playing the Victim - Pure and Simple

There is no one and nothing coming to save you

This yearning only distracts you from saving yourself

Let me set a framework for addressing burnout effectively - the straightest path to meaningful change in your work day and your organization.

So you can release the urge to blame, justify and complain,
hear that little voice calling you to take back your practice,
and know how to get started.