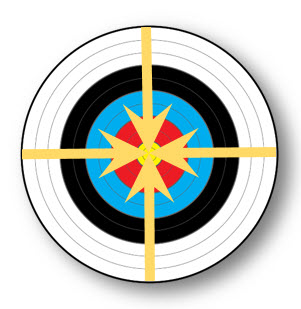 Inaugural Quadruple Aim Physician Leadership Retreat launching in Seattle, Washington, May 7 – 10, 2017
[Press Release]
==============================
Learn More About the Retreat
and Secure Your Spot on the Early Bird Registration List
[ http://tinyurl.com/QuadAimLeader ]
=============================
Burnout is rampant among American doctors. One recent survey shows 54% of practicing physicians suffering from at least one burnout symptom (1). Burnout's pervasive negative effects include lower quality of care, patient satisfaction, higher error rates and an organizational culture of resistance and disengagement.
One of the causes of this modern epidemic is twenty years of single-minded industry focus on the Triple Aim – Cost, Quality and Population Health. In 2015 a group of healthcare leaders finally asked the obvious question, "How can our organizations provide high quality medical care if our people are burned out?" The answer revealed healthcare's new Quadruple Aim. (2)
In these chaotic times a focus on this fourth aim – the health and wellbeing of all the people providing the care – will make the difference. When physician leaders learn the skills to reduce burnout and build a more supportive culture – actually living the Quadruple Aim – better care and satisfaction, fewer errors and more engagement will be the result, naturally and automatically.
TheHappyMD.com, Seattle, Washington 1/12/2017
TheHappyMD.com, the healthcare industry leader in burnout prevention training and coaching, announces the first Quadruple Aim Physician Leadership Retreat, May 7 – 10, 2017 in Seattle Washington.
Read More