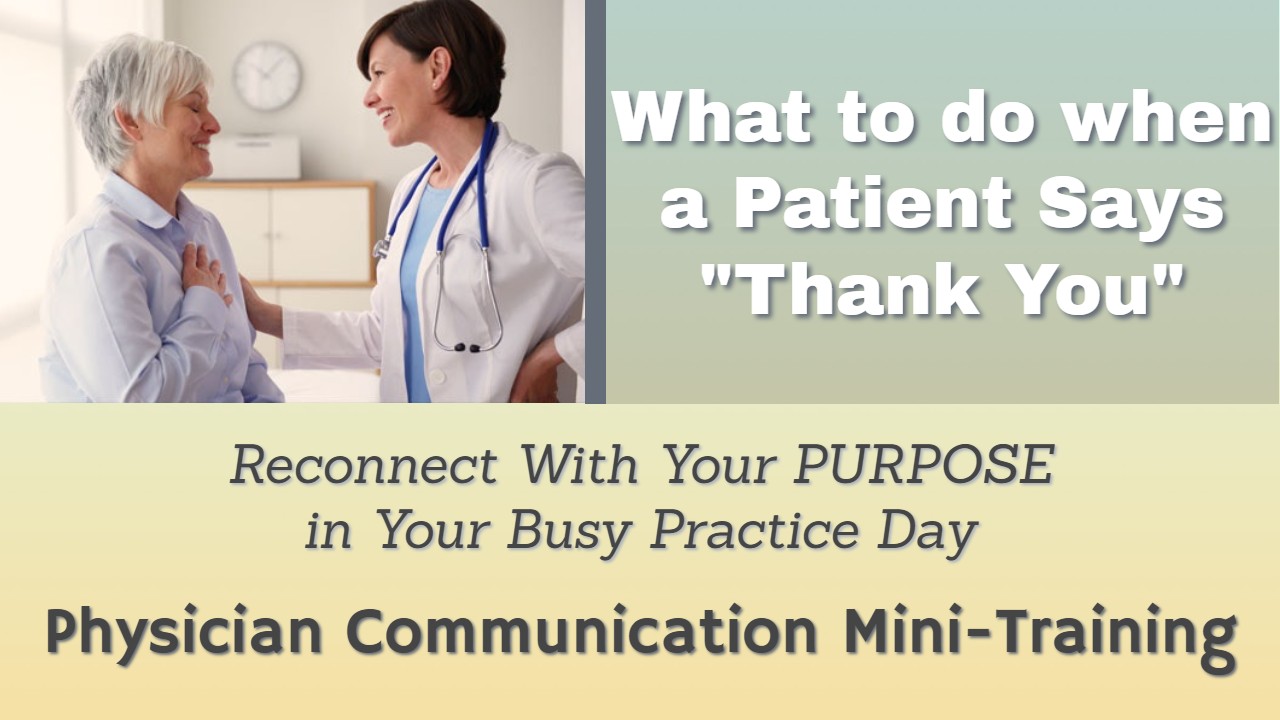 Patient Communication - What to do when a patient says thank you
I have asked hundreds of doctors to tell me a story of their most recent ideal patient encounter.
You know the one.
That interaction during an otherwise busy day, where, at the end of the day, you said to yourself, "oh yeah, that's why I became a doctor in the first place."


97% of the time that feeling comes from
two words the patient or a family member said to you.
Tags: Physician Burnout, physician patient communication
READ MORE NOW >>>