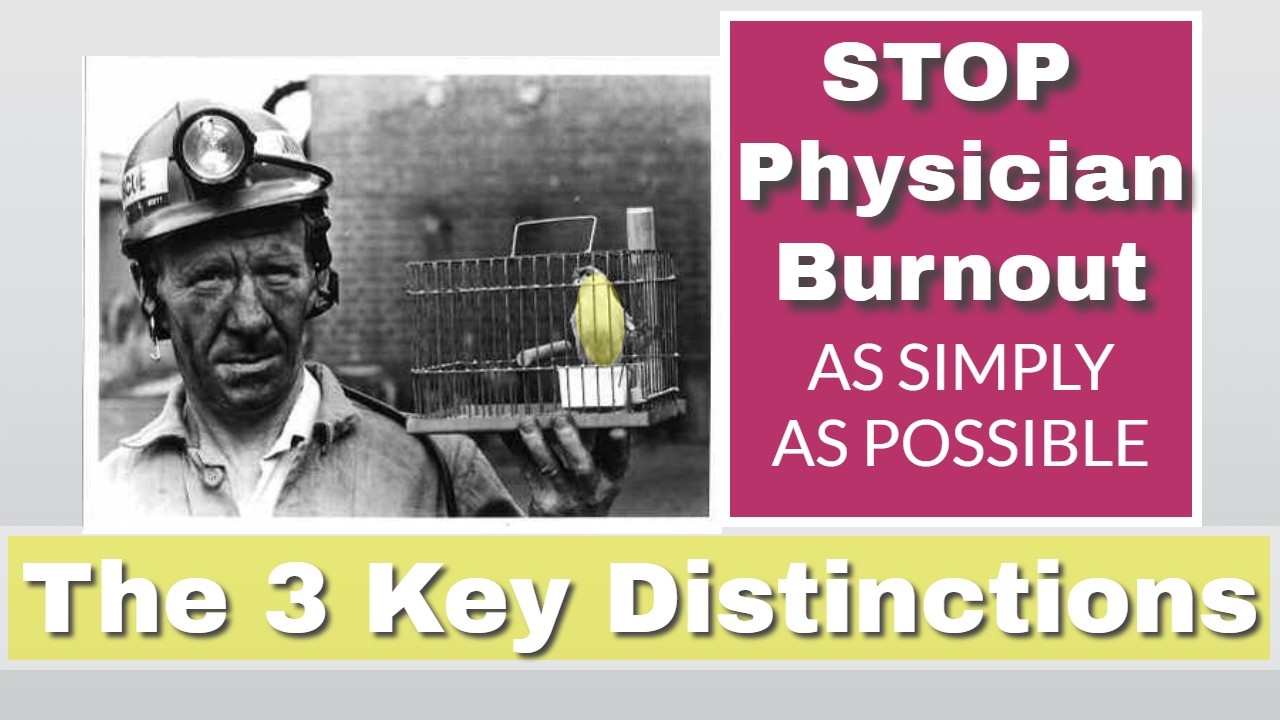 Everything should be made as simple as possible, but not simpler.
~ Albert Einstein
[ The Quadruple Aim Physician Leadership Retreat is Here ]
Physician Burnout - Praying for a one-step solution is human nature and a trap!
One of the key features of physician burnout - or any supremely uncomfortable life circumstance - is a desire to run away, escape, make the pain stop. When you are deep in the downward spiral, your mind drops to its knees and prays for a simple, one-step solution to the agony and despair.
We ask basic questions like:
What can I do to fix/stop/solve this?

How long will it take?


=============
Fresh Ideas and a Way Forward
Request a Wellness Strategy Consult
- Click Here for Personal Help
- Senior Leaders Click Here for a Corporate Strategy
=============


Because our questions are simple, we assume a simple answer will come to our rescue.
That is the first mistake - especially if you are a physician leader looking to prevent physician burnout at a system level.
We almost always ask the wrong questions.
In this blog post, let me show you the simplest way possible to prevent physician burnout in any healthcare organization that employs physicians. I promise to make it as simple as possible for you, but no simpler.
THREE KEY DISTINCTIONS