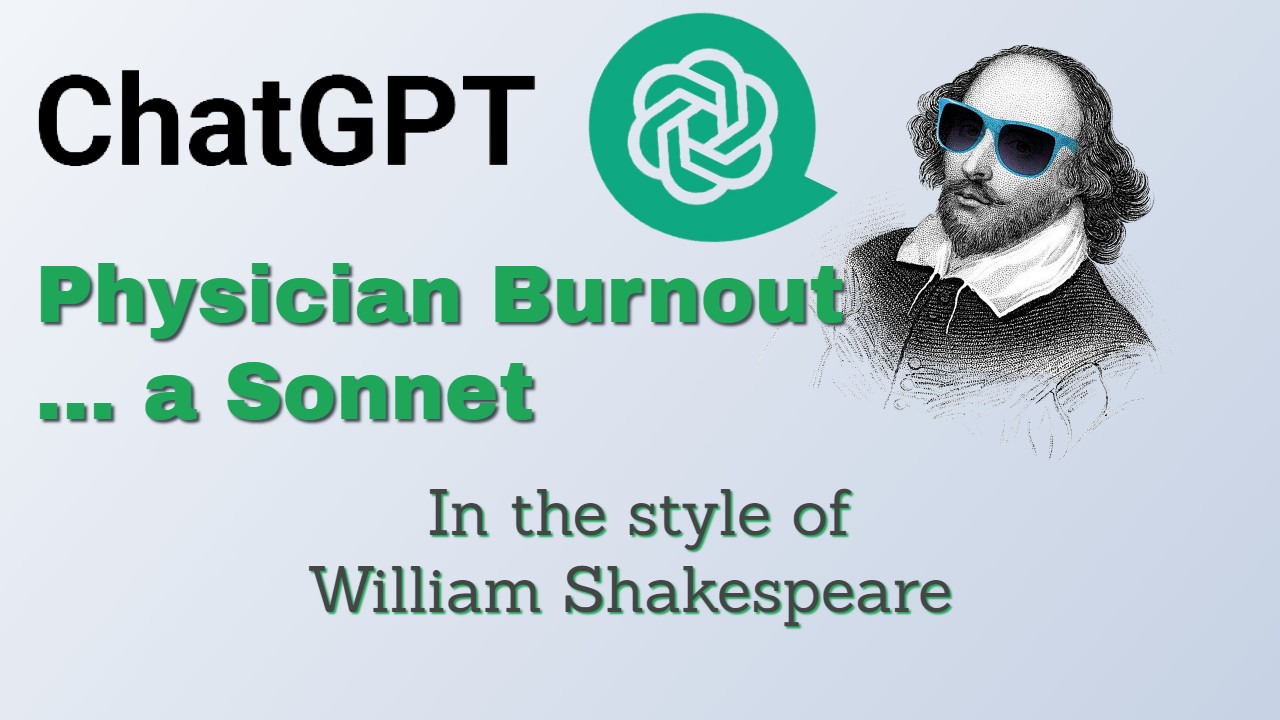 Here is my PROMPT #1
"Write a sonnet in old English in the style of William Shakespeare about the first person experience of physician burnout"
Here is what it put out in less than a minute.
BTW, this is best read out loud. Go ahead and give it a shot.


~~~~~~~~~~
It's Time to Take Back Your Practice
See our full Catalog of Personal Support Options
~~~~~~~~~~

In days of yore, when learned men did strive,

To heal the sick and keep frail souls alive,

A doctor's heart, with steadfast will did quell

The mortal ills that in the flesh did dwell.