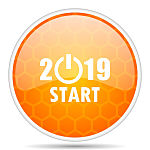 In about one hour, answering these 10 questions can make 2019 your best year yet
==========
This is Blog Post #284
Complete Blog Library
is Here

==========
What would it take to make 2019 YOUR Best Year Yet?
Take a single hour now to fill out the Physician's 2019 Breakthrough Process Worksheet -- and watch the difference it makes ...
DOWNLOAD, SAVE and PRINT OUT the .PDF worksheet below get started. It just takes an hour about an hour to answer the questions --- automatically setting you up for an incredible year ahead. Take a quiet moment this weekend, with a cup of your favorite tea, to fill out the pages and start building your 2017 breakthrough.
===================================


===================================