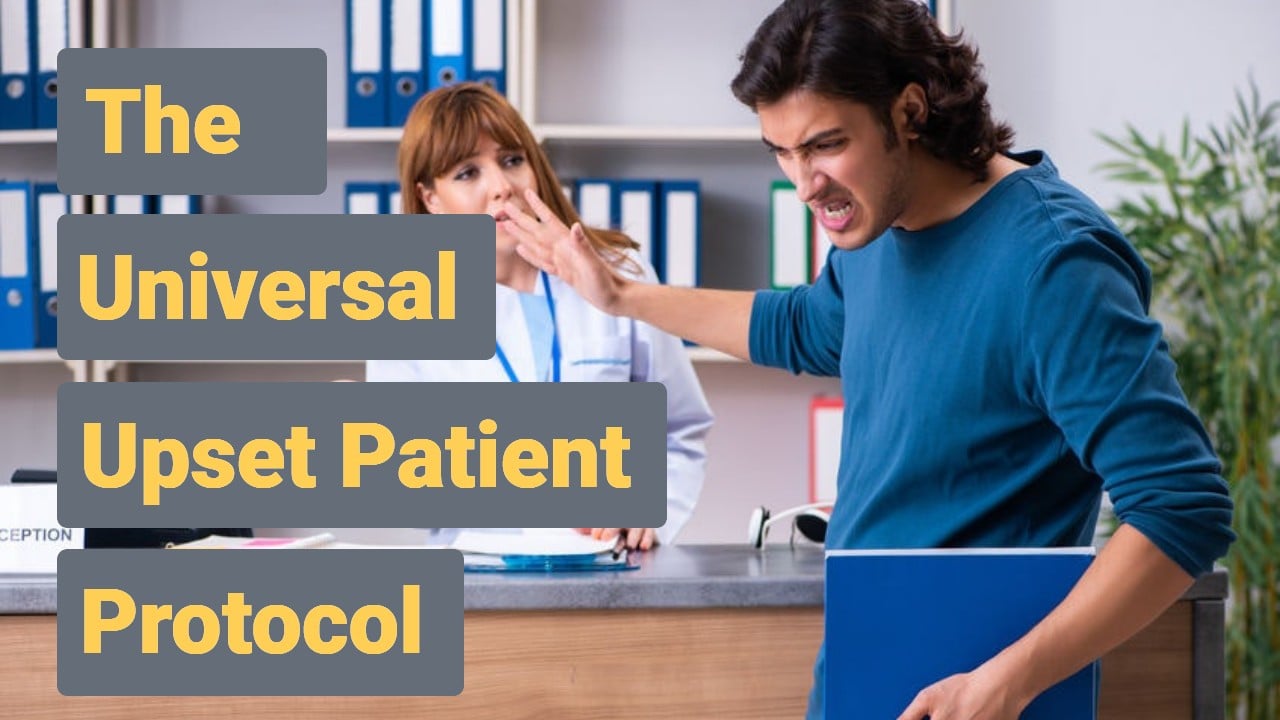 Doctor Patient Communication – The Universal Upset Patient Protocol
[ here's our Patient Communication Library page ]
Doctor Patient Communication can be a significant source of stress in the average office … especially when we are dealing with upset patients or angry patients.
When was the last time you had a REALLY UNCOMFORTABLE interaction with an angry or upset patient?
You didn't know what to do or say and it left a bad taste in your mouth for days. When it comes to this type of difficult doctor patient communication – upset patients & angry patients – they can REALLY add to your stress as a practicing physician.