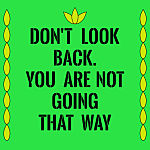 I have talked to hundreds of physicians in the last six weeks and two things are consistent.
1) Everyone knows the Old Normal is gone. There is no going back.
Once we get through the infectious disease crisis, round two of COVID-19 is the economic impact on your organization. Can you be certain at all what your practice will look like this time next year?
2) AND YET ... Most doctors don't want the Old Normal back again in the first place.
No one is longing for a return of the good old days of EMR overwhelm, the fee-for-service hamster wheel, Pajama Time documentation at home and burnout rates of 50% and more. Who wants that back again? Isn't there a better way?
Isn't there a way to practice your craft as a helper, healer, caregiver and Lightworker without so much waste and brain damage??
The answer is YES - we know it to be true. And yet, the New Normal is completely unclear at this time. There is a chasm to cross.