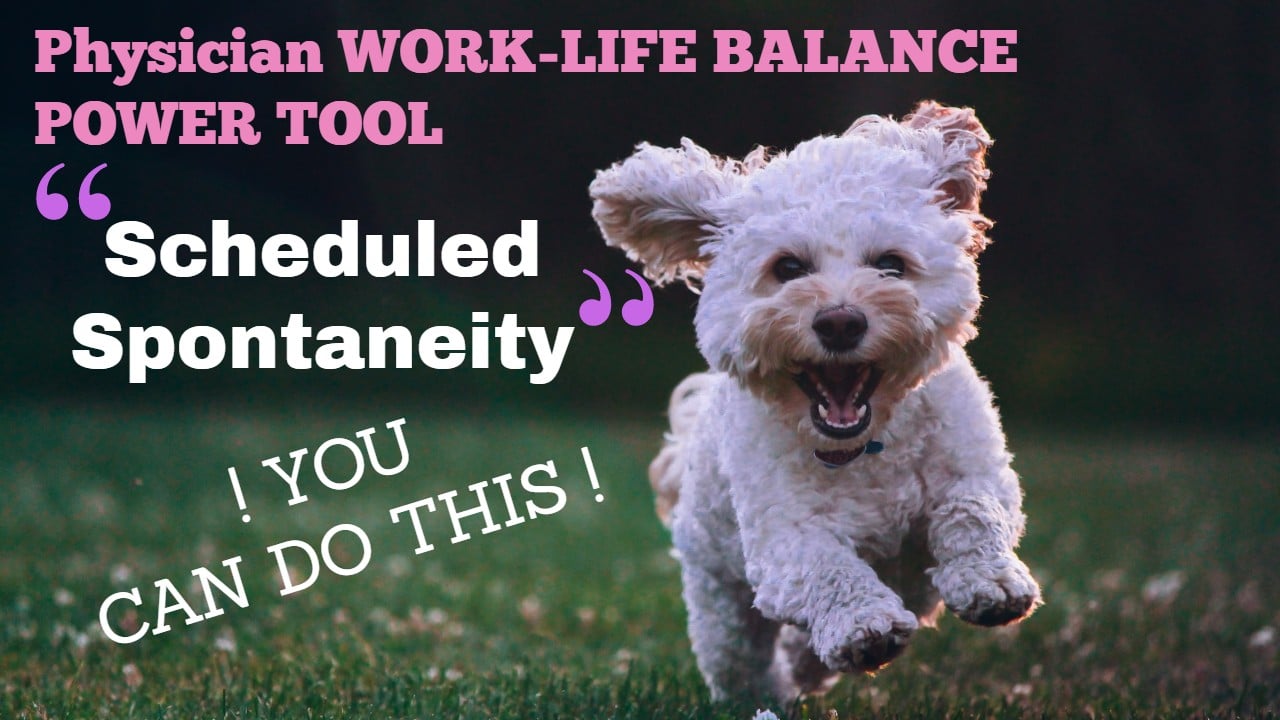 Work Life Balance for Physicians – the power of "Scheduled Spontaneity"
When it comes to work-life balance for physicians, it's up to you. Left to its own devices, your career/practice will naturally dominate your larger life.
The two prime directives we learn in our medical education:
The Patient Comes First
and Never Show Weakness
virtually guarantee work will always come out on top.
Work Life Balance is a task only you can accomplish. You must force the issue. Make it happen.
Fortunately the tools for this task are simple and the weekly life balancing process only takes a few minutes.