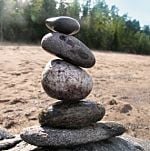 In our work with thousands of doctors we have created, tested and refined many tools to reverse the downward spiral of physician burnout. In this article we will show you our Top Three Tools to build the life balance you are craving.
The Schedule HACK
Bucket List Secrets
Quick NO, Slow YES
Before we begin it is essential you understand first that Physician Burnout is NOT a Problem
It is a DILEMMA of the highest order requiring a coordinated STRATEGY to address your specific matrix of stress sources. Your strategy is a group of 3 - 5 tools you hand select from the four parts of the burnout prevention MATRIX.
De-stressing your Practice is Step One
Once you learn how to get home sooner, you can move to Step Two: