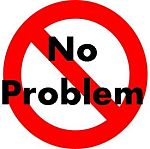 The Patient's Problem List is NOT a List of Problems - - Physician Burnout is Not A Problem Either !
The beginning of all wisdom starts by calling things by their right name. ~ Confucius


Healthcare's Pervasive Misuse of the Word "PROBLEM"
The patient's Problem List is NOT a list of problems at all.
As a matter of fact, when you see a patient for a true problem, the last thing you would do is enter that onto their Problem List.
In this blog post, let me show why every item on the Problem List is something other than a problem -- and the extremely valuable physician burnout lesson we can learn by correcting this very common mistake.
Learn …
Why "PROBLEM" – is perhaps the most frequently mis-used word in the English language
How to avoid the futile search for a solutions when none exist
The true nature – and real name – of these non-problems
Where to focus your energy and brain power to address them successfully