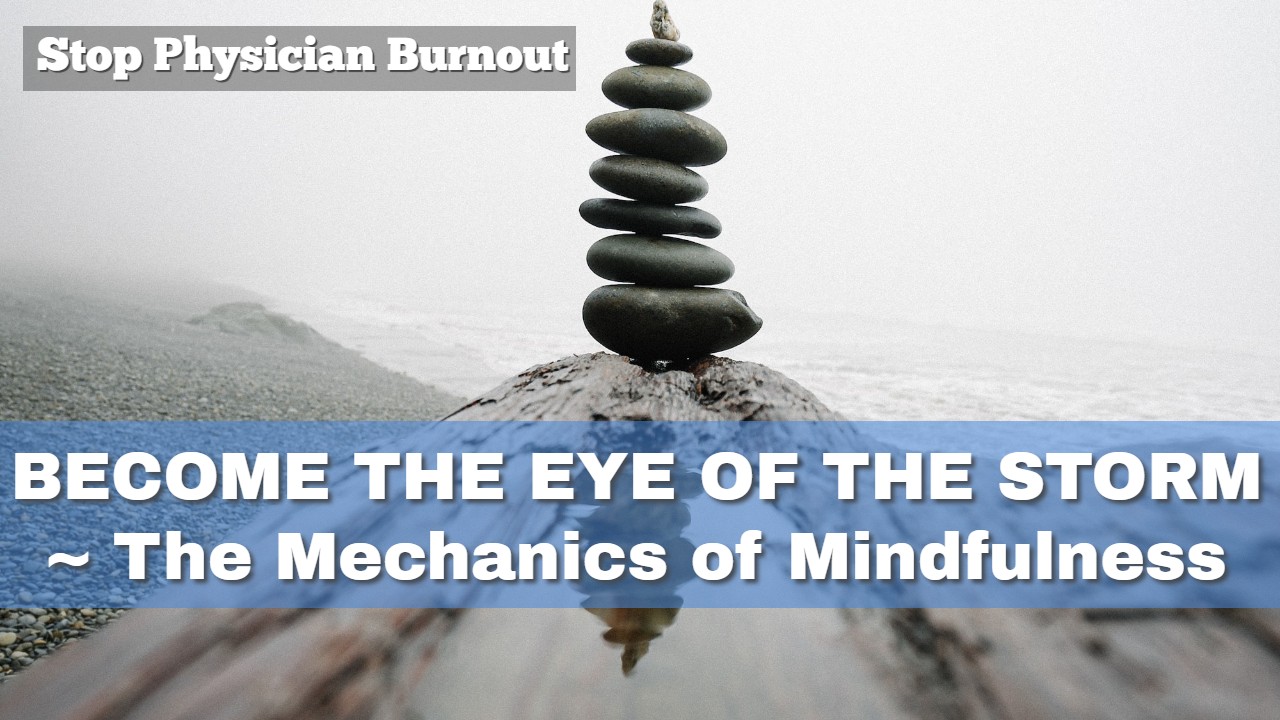 Since the 1970's, studies have shown that Mindfulness Based Stress Reduction (MBSR) is an effective tool to lower the stress of the practice of medicine and prevent physician burnout.
Jon Kabat-Zinn and the pioneers at U Mass have proven that physicians who take their eight week meditation and yoga training have superior resilience skills and subsequent studies over the last 40 years have repeatedly confirmed their initial observations.
In reviewing this literature, three big questions come to mind for most doctors.
1) What is mindfulness anyway?
2) Just how does mindfulness cause its therapeutic effect?
3) Is eight weeks of meditation training the ONLY way to be mindful at work?
~~~~~~~~~~~~~~~~
Become the Eye-Of-The-Storm in Your Practice Day
Our Evidence-Based, Single-Breath Mindfulness Technique
One Minute Mindfulness Online Training for Physicians
Learn More and Get Started Now
~~~~~~~~~~~~~~~~
Let me share my answers to these questions, coming from three different levels of experience: