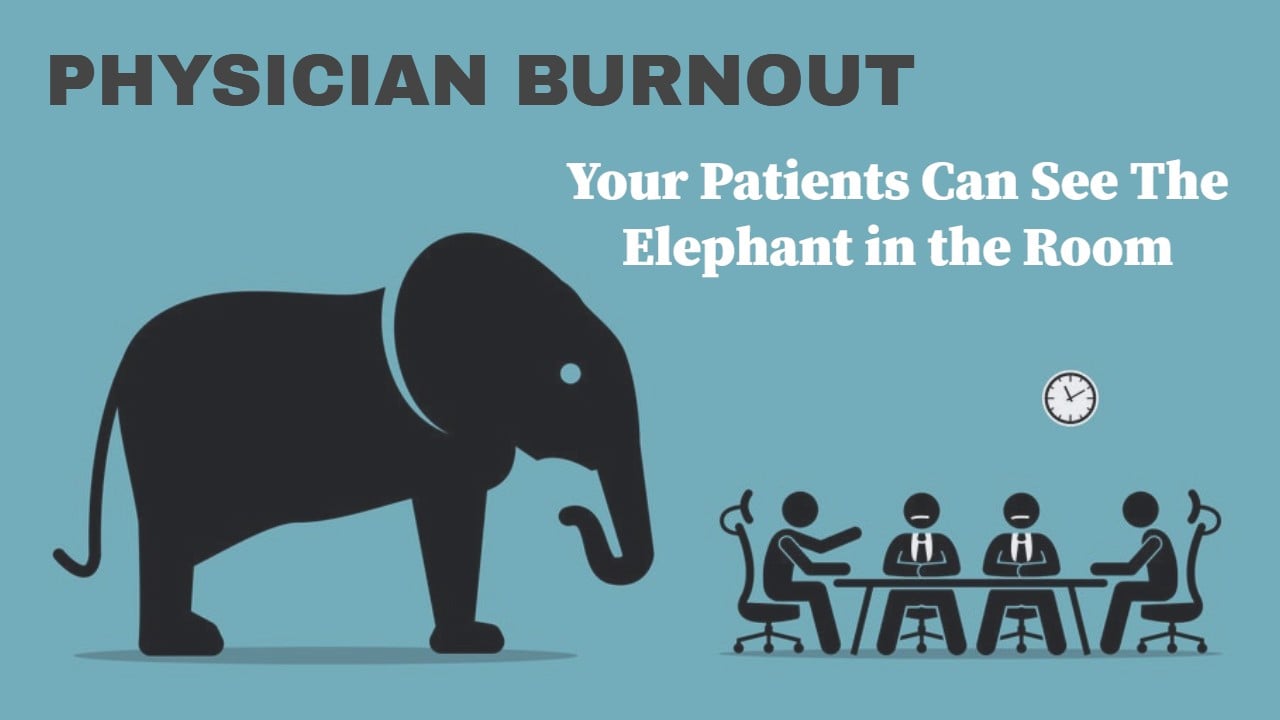 New Survey shows patients can see, feel and empathize with the obvious burnout in their caregivers.
You know the elephant in the room, right?
Something shameful, dark, inconsistent, embarrassing, even damaging -- something everyone knows is everywhere all the time and we all secretly agree never to point it out or talk about it.
The first rule of burnout is to never talk about burnout
(amongst ourselves)

.
What about the patients and their family members? They are not sworn to our code of silence.

All the same, when the Elephant in the Room is Physician Burnout - we REALLY don't want the patients or their family members to notice or speak of it either.
Is it possible to effectively hide stress, fatigue, overwhelm and burnout from our patients?