Meet Our Team of Physician Coaches


CLICK THE LINKS BELOW TO SEE COACH BIO's
Christy Parham-Vetter, MD, MPH, MA
======================
Each of our coaches offers a FREE Discovery Session
A full hour by phone or Skype to give you a written Action Plan for a way forward.
No Cost - No Obligation - Completely Confidential
CLICK to Schedule your Free Discovery Session Now
====================

Our Unique Coach Selection and Training Standards:
We are committed to providing the highest quality physician coaching services available anywhere.
All of our coaches are themselves physicians with extensive patient care experience
They also each have a personal history of burnout and a healthy recovery
Each has completed a coach training program certified by the International Coach Federation
Each physician coach has graduated from the Physician Burnout Coach Certification Training created by our CEO, Dike Drummond MD
Below are short bio's with a link to the rest of their story.


---
---


Pam Pappas MD, MD(H)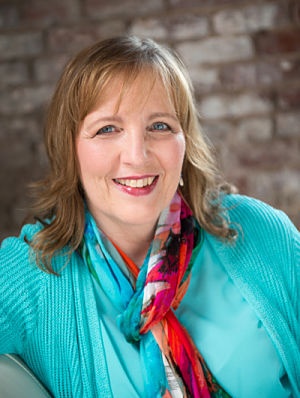 Pam Pappas MD, MD(H) is a certified physician burnout prevention coach, integrative psychiatrist, author, mentor, and teacher.
Her private practice is devoted to integrative psychiatric care for adults with depression, anxiety, trauma, and stress-related health conditions.
As a coach, she helps her fellow physicians transform their downward spiral of stress and burnout into their own unique paths of wholehearted living and doctoring.

Practicing Psychiatric Medicine for over 30 years, Pam has worked in academics, large multispecialty medical groups, integrative clinics, and solo practice. She's also treated hundreds of medical students, residents, and practicing physicians -- and developed mental health and peer counseling services for students and residents in a major medical school.
By nature, Pam is a connector and carer. She's personally experienced what it's like to burn out and come back to life again, several times. Her clients tell her she helps them feel safe enough to "speak the unspeakable," and to become more themselves. This clarity allows them to make positive, lasting changes in their lives.
Back to the top
====================
CLICK to schedule your Free Discovery Session Now
====================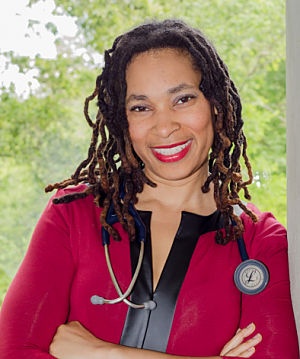 Maiysha Clairborne, MD
Maiysha Clairborne MD is a physician wellness and burnout prevention coach, a family physician with an active integrative medicine practice, author and trainer.
In her private practice, Dr. Clairborne helps patients achieve and maintain optimal mental and physical health through her integrated wellness programs. Her repeated experience with treating exhaustion and stress related conditions in physicians in her private practice is what inspired her to become certified as a coach here at TheHappyMD.com.
Dr. Clairborne received her Bachelors in Psychology from Emory University and her medical degree at Morehouse School of Medicine. She completed her Family Medicine Residency at Florida Hospital in Orlando, FL. She has also completed post-graduate training in acupuncture with The Academy of Pain Research Acupuncture and the International Academy of Medical Acupuncture. She is also certified at with the American Board of Hypnotherapy, the American Board of NLP, and the American Board of Time Line Therapy® as a Master Practitioner & NLP Coach, and is a current fellow in the IMR Fellowship.
CLICK for Maiysha's Full Bio

Back to the top
====================
CLICK to schedule your Free Discovery Session Now
======================


Mark Jaben, MD
Mark Jaben, MD is a physician wellness and burnout prevention coach and a practicing Emergency Medicine Physician.
Mark has practiced Emergency Medicine for over 30 years, working in a wide variety of settings in the USA and New Zealand. This has included both clinical work, in which he is still active, and a number of administrative and teaching roles. Now he is one of our certified Physician Burnout Coaches here at TheHappyMD.com.

For more than 20 years, Mark was a member of an independent emergency medicine group, during which time he wore many hats as a managing partner, associate director, and EMS medical director. After that, he moved on to locums and independent work. For the past 10 years, this has included active clinical practice as well as coaching emergency departments, hospitals, administrators, managers and individuals on system improvement.

Over this time, there has been ample opportunity to experience first-hand the stress of medical care and the health care world, not only here in the United States and abroad, but in institutions ranging from small critical access hospitals to large urban centers in both non-profit and for profit systems.
CLICK for Mark's Full Bio

Back to the top
====================
CLICK to schedule your Free Discovery Session Now
======================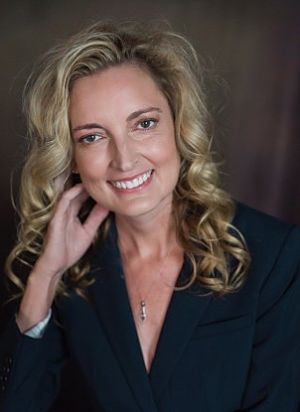 Christy Parham-Vetter, MD, MPH, MA
Pamela "Christy" Parham-Vetter MD is a physician wellness and burnout prevention coach, a dermatologist, a general preventive medicine physician, and a medical ethicist.
She has worked in a variety of health care settings including solo practice, academic medicine, the VA hospital system, the public health system and as a hospital employee.
After almost ending her medical career in her mid-forties due to the symptoms of burn-out, Dr. Vetter is ecstatic to be happy, healthy, and able to continue caring for patients. Having gone through the experience of severe burn-out and then the recovery process to find balance amidst the multitude of demands of clinical practice, Dr. Vetter decided to pursue formal training in Executive Coaching and as a Physician Wellness and Burnout Prevention Coach.
Her goal is to use her experience from the variety of medical settings in which she has worked, her personal experience of burn out, combined with her coaching skills to help other physicians navigate their own path through burn-out and to create a practice environment that rekindles their love of medicine while meeting their own personal needs as well.
Back to the top
====================
CLICK to schedule your Free Discovery Session Now
======================
Harjot Singh, M.D. is a physician wellness and burnout prevention coach and a practicing Board certified Child and Adolescent Psychiatrist.
He is Assistant Medical Director in Kingsview Tele-Psychiatry services in California. A Fellow of American Psychiatric Association, he is also an Assistant Professor in Clinical Psychiatry in UCSF-Fresno Psychiatry Residency program and a Certified Executive Coach.
He coaches other Physicians struggling with professional burnout, and Healthcare organizations with Physician challenges.
Harjot's interest in coaching was ignited during his Residency training in Psychiatry when he learned about ADHD coaching. While establishing his career in medicine, he pursued his interest in coaching and completed several trainings and certifications. When he learned more about the plight of his fellow Physicians with burnout, he began coaching in this area.
Aside from one-on-one coaching, Harjot is available for seminars, workshops, and corporate retreats.
His medical school was Christian Medical College in Ludhiana, India. He did his Residency in General Psychiatry, and Fellowship in Child and Adolescent Psychiatry,
both at the New York Medical College program at Westchester Medical Center in Valhalla, New York.
Personal note:
Writing a bio like this is weird. You have to gussy yourself up and act special and make sure people know why you are worth it. I'm a friendly guy. Please schedule a Discovery Session and let's connect. I love to learn from anyone, and believe in the power of networking. Also look around at our team of coaches here at TheHappyMD.com, you gotta like someone! Just pick one of us and get going.
CLICK for Harjot's full bio
Back to the top
====================
CLICK to schedule your Free Discovery Session Now
====================