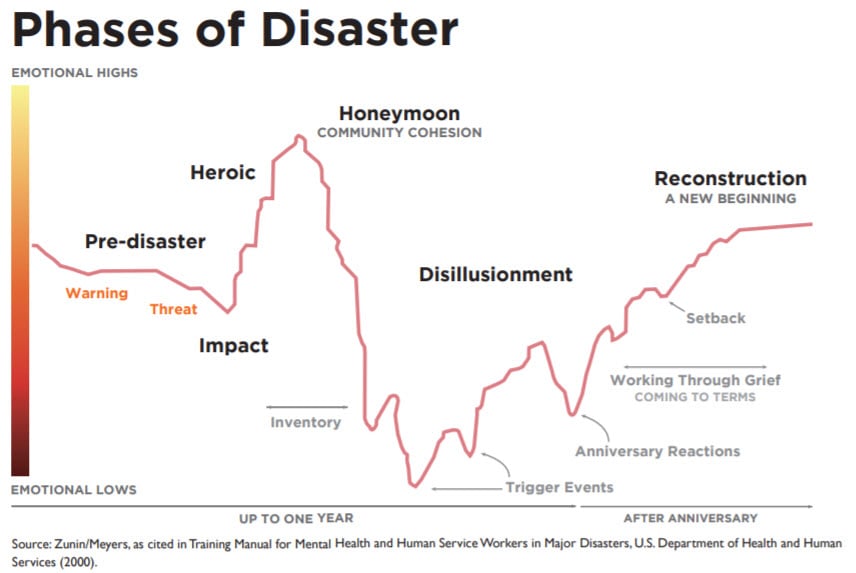 Did you know that your emotional responses to disaster have a known structure and a logical order you will find comforting?
I knew about the symptoms of physician burnout, Kubler-Ross and her stages, even stages of quitting smoking, but until today I had never been introduced to Zunin and Myers and the 6 Stages of Normal Human Emotional Response to Disaster.
This is a fascinating progression and strikes true for my experience of COVID so far. These stages are intertwined with physician burnout, PTSD and so many other normal and abnormal psychological responses to difficulty and struggle.