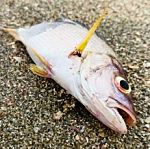 "Everybody is a Genius.
But If You Judge a Fish by Its Ability to Climb a Tree, It Will Live Its Whole Life Believing that It is Stupid"
~ Albert Einstein (?)
The first time I saw this quote two things became clear to me in a flash.
The logic behind the quote is undeniable
AND the author is obviously talking about physicians and the Electronic Medical Record
Every week I talk with CMO's and other senior physician leaders who simply cannot understand why some of their doctors "struggle to get out of the room, stay on time, see a minimum number of patients per day, over-charting" and more.

And every week we meet hard working doctors who are haunted by the simple doubts, "what is wrong with me that I can't get my charts done?" and with the next breath, "I'm not sure how much longer I can keep going like this."
This stand off is smack in the middle of a gaping blind spot we see in nearly every healthcare organization.



Practicing Medicine
and Data Entry into an Electronic Medical Record
are two separate skill sets
(And one of them is WAAAY more important than the other)
QUESTION:
Is it actually some sort of inscrutable riddle, a conundrum, a freaking MYSTERY why doctors struggle with the Electronic Medical Record and other digital forms of overload??
The answer is simple:
Many leaders are judging a fish by its ability to climb a tree
READ MORE NOW