Work Life Balance for Physicians – the power of "Scheduled Spontaneity"
When it comes to work-life balance for physicians, it's up to you. Left to its own devices, your career/practice will naturally dominate your larger life.
The two prime directives we learn in our medical education:
The Patient Comes First
and Never Show Weakness
virtually guarantee work will always come out on top.
Work Life Balance is a task only you can accomplish. You must force the issue. Make it happen.
Fortunately the tools for this task are simple and the weekly life balancing process only takes a few minutes.
Let me show you the shortest route to more of your own work life balance — and you don't even have to know what you want to do with this free time you are going to create. That is the superpower of "Scheduled Spontaneity".
~~~~~~~~~~~~
Want or Need More Support?
Our Certified Physician Coaches are Standing By
With a FREE Discovery Session
~~~~~~~~~~~~
That is NOT an oxymoron … although it sounds like one the first time you read it. Nope … scheduled spontaneity involves just two steps:
STEP ONE:
Block out time on your calendar and you let go of having to plan exactly what you are going to do in that time. Go ahead. Open up your current calendar and block out block out 30 - 120 minutes somewhere in your week ahead right now. This is not an abstract thought experience. Block out time right now and let's change your experience of the week ahead.

STEP TWO:
When your scheduled block of free time arrives … you will be 100% spontaneous in the moment. Do whatever you want, with whomever you want in that moment.
BTW, if it has been a while since you were on a date with your significant other or had some alone time with one of your children … you can even let them decide what the two of you will do in this time together and let go of planning completely.
Now the title should make much more sense. Scheduled Spontaneity. Get it? It's loads of fun as an island of freedom in the usual over-scheduled physician's work week.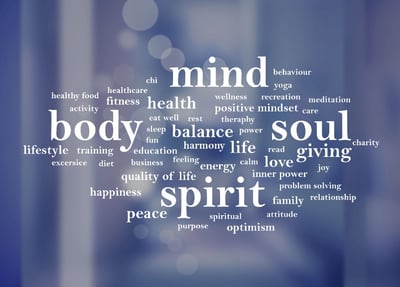 Here's the secret to this kind of Work Life Balance
You must create a calendar for your LIFE that exists in addition to your work/call schedule … for a simple reason …
- when it comes to Work Life Balance — the Strongest Structure Wins.
Work life balance is rooted in the way you schedule your time.
For most of the doctors I coach, they only have one standing calendar. It contains all of their work and call schedule activities. Doctors often do not keep a second calendar for your life activities – precisely because your work time is so highly structured … most doctors I work with initially hesitate to create that kind of rigid structure outside of work.
That is the single biggest reason why work life balance is so rare for physicians. Remember – the strongest structure wins.


If your work calendar is your only calendar – your work will naturally dominate your larger life
Work Life Balance requires a couple simple changes in the way you plan your time. Here's how to get started.
If you don't have one already, it is high time you create a separate – and equally powerful Life Calendar. This exists parallel to your work calendars. You have to balance your calendars first to create work life balance in your life.



Create your Life Calendar
Get a paper calendar – or a calendar program – and load it with all the activities of your life outside medicine:
- Your exercise schedule
- Family Activities
- "Dates" with your children, friends and significant other
- Days off, vacations, classes you would like to take
- Anything you want to make time for goes on this schedule
As you place items on this Life Calendar – imagine them being set in stone.
Ready for some Scheduled Spontaneity?
Look out a couple of weeks and block off a couple of non work hours on your Life Calendar. Schedule them as busy and don't actually write an activity in that time slot. Leave it blank.
Imagine having two hours to yourself, free, with no commitments, where you can decide in that moment what would support you best — a walk, a nap, a chapter in the book on your bedside table that has been unopened for a month now … maybe even all three!
The structure of your Life Calendar is what creates this space for you
Once you create your life calendar there are two steps to making sure the activities on this new scheduling system actually happen. It is one thing to write them down … and another to carry out on your work life balance plan.
Step One – adopt an attitude of Equal Importance
Shift your attitude to one where the activities on both your calendars are equally important. Having a date night with one of your children or your significant other is equally important to being on call for your group. Research shows the quality of your life is huge factor to the quality of care that you offer your patients at work. Work life balance is vital to your career. These calendars and commitments really are equally important.
Step Two – say "NO" with Grace and Power
Say "NO" to anyone or anything that tries to get you to do something else in that time slot. Before you had your life calendar, you had nothing actually written down and scheduled in that time slot. There was no reason to say no. You didn't have a "legitimate excuse" to deny this person your time and energy. You weren't able to create work life balance and put yourself first. Now things are different.
If someone asks you to do something … whatever the request is … look at BOTH of your calendars.
– Your Work Calendar
– Your Life Calendar
If the time is blocked out … you can say "NO" because you have a prior commitment.
Since saying "NO" is an unfamiliar thing for us doctor – especially if you are saying no to defend a work life balance activity, let me give you some examples of how it might sound. I encourage you to practice saying these in front of the mirror until you are comfortable with a turn of phrase and you can reel it off comfortably.
"I am sorry, I won't be able to do that, I'm booked."
"I am sorry, I already have a commitment at that time."
"I am sorry, that time/day is already taken."
NOTE:
I have never met a doctor who was naturally skilled at saying "No", so let me be clear: YOU WILL NEED TO PRACTICE YOUR "NO" IN THE MIRROR UNTIL YOU HAVE THE WORDS AND YOUR FACIAL EXPRESSION DOWN PAT.

Work Life Balance Action Steps:
=> If you don't have one – get a Life Calendar

=> Put your life and balance activities in there

=> Drop in some blocks of Scheduled Spontaneity in there as well

=> Shift your attitude to holding this calendar to be as important and as "set in stone" as your work calendar

=> Practice saying "NO" in front of the mirror until you have a phrase and a relaxed manner that is comfortable


When that hour or two rolls around for your scheduled spontaneity … really and truly enjoy it. Soak it up in all the right places in just the right amounts. That is what work life balance can begin to feel like.


Create More Work Life Balance
Click Here for a full training on creating your Life Calendar


PLEASE LEAVE A COMMENT
If you had 2 hours of scheduled spontaneity starting right now … what would you do for yourself?