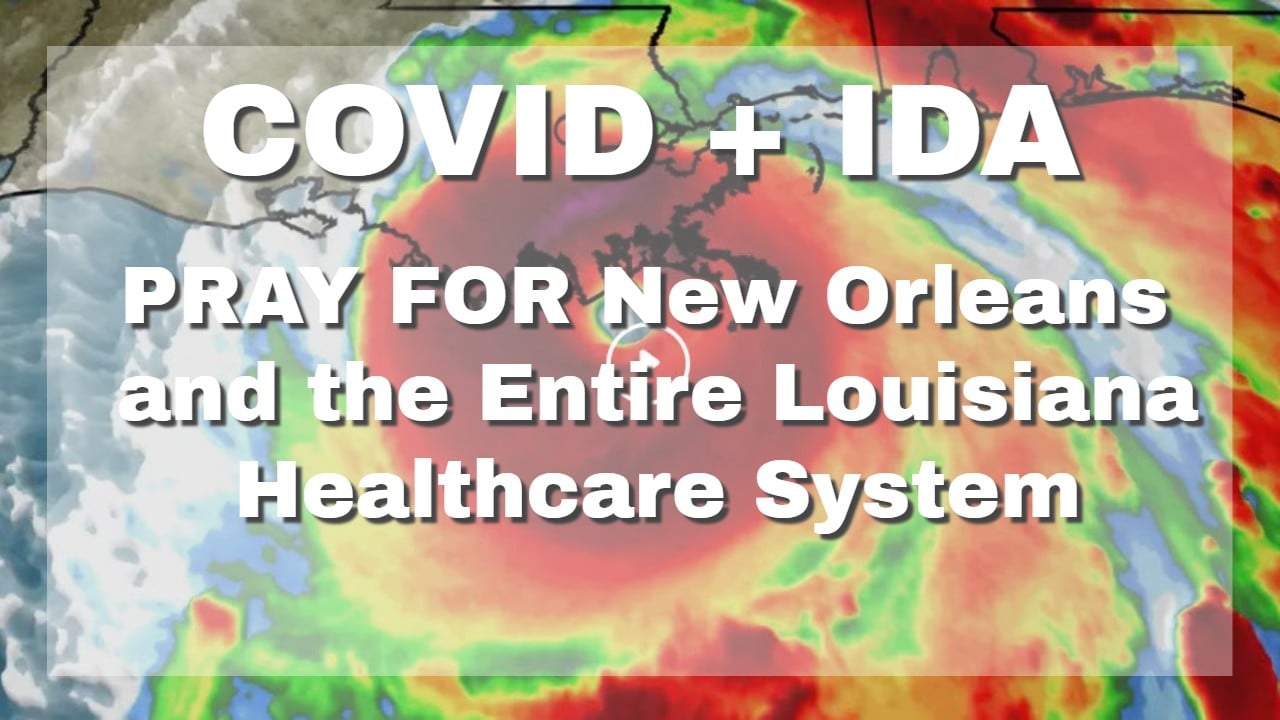 What could be worse than COVID 19 Wave Four in a State with a 41% vaccination rate?
How about a Cat 4 Hurricane slapped right across your face at the very same time.
My biggest fear is that this one-two punch will destroy the healthcare delivery system in New Orleans, the state of Louisiana and any other state in IDA's path.
The buildings may remain standing, my concern is the will of the people in the front lines.