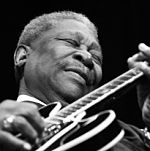 Physician Burnout - what to do when the Thrill is Gone
Remember back to your first clinical rotations in medical school ... how exciting it was to finally be face to face with live patients. Bedside conversations, recognizing skin lesions and the signs of CHF. What a thrill it all was. Remember?
How much does the word THRILL apply to your feelings about your practice ... now?
In the last month, how often did you say to yourself in a quiet moment, "wow, that was really cool" about a patient, a diagnosis, a procedure, a conversation with a family member or member of your staff? I sincerely hope you run out of fingers to count them all up.
However, if that is not true for you - if the thrill is gone or you can feel it slipping away - what can be done about it? Can you get the thrill back?
Read More