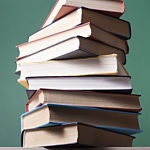 The National Academy of Medicine just published the first discussion paper from their Action Collaborative on Clinician Wellbeing and Resilience
And it contains a hidden bonus for all Quadruple Aim savvy change agents.
It is a wide-ranging summary of the issue of Physician Burnout and its negative effects on all aspects of healthcare.
It ends in classic academic fashion with a prolonged and detailed plea for more research.
Perhaps the most fascinating part of the whole paper is a comprehensive list of physician burnout study references - by far the largest I have ever seen. I share them with you here if you ever find yourself in need of a study to "prove" burnout's negative effects and convince leadership to take a stand for the Quadruple Aim.
Read More