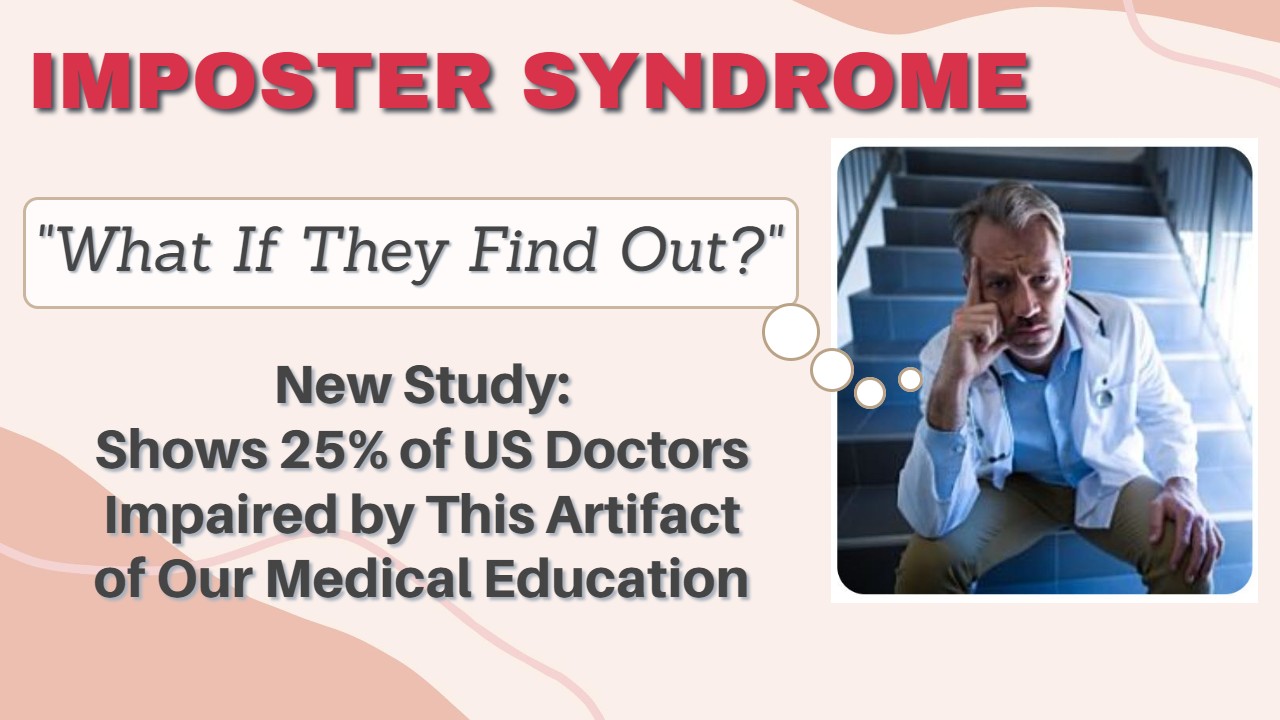 "Physicians suffer Imposter Syndrome more than other US Workers"
A headline that has every doctor and nurse nodding their head in agreement and my personal "DUH of the Week" in healthcare industry news.
Fortunately, the authors put together some pretty good recommendations for action steps in the end. Check it out.
A new study from Tait Shanafelt MD, et al at Stanford is out:

Imposter Phenomenon in US Physicians Relative to the US Working Population
SYNOPSIS:

The researchers conducted a national survey of roughly 3,000 physicians between the ages of 29 and 65. In the survey, physicians ranked four statements on a 5-point scale, from "not at all" to "very true." The statements expressed thoughts related to burnout, professional fulfillment, self-valuation and suicide.
Based on the participants' rankings, the study authors found that 1 in 4 physicians experienced frequent or intense imposter syndrome symptoms. (bolds are mine)

AND Stronger feelings of imposter syndrome bring greater risk of occupational burnout, suicidal thoughts and professional unfulfillment.
We All Know This is True and remember how it started way back in Medical School.
The inner voice says, "What if they find out?"
... and you are off to the Shame and Guilt Olympics.