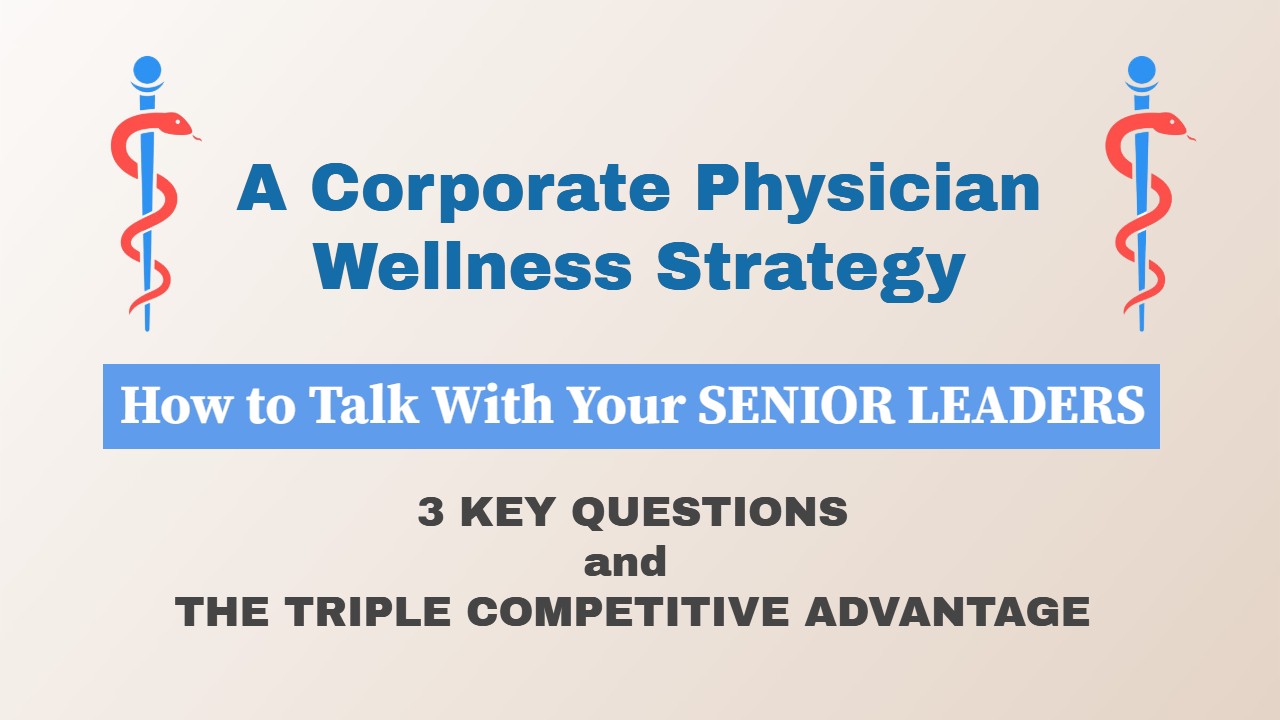 Just how do you begin a conversation with your senior leadership team about building out a Corporate Physician Wellness Strategy?
What is the best way to bring up the staggering costs of physician burnout and the benefits of a corporate physician wellness strategy -- if your senior leaders are not already engaged in this dialog?
We have supported hundreds of doctors around the world who act as physician wellbeing insurgents in their organization - working hard to get the attention of the C-Suite on the need for a burnout prevention strategy at the level of the organization.
Learn from our 10 years and over 175 organization experience in these critically important discussions.
In Physicians On Purpose (POP) Podcast #18...
Learn how to start the conversation on a level playing field of shared understanding.
Learn the 3 competitive advantages of physician wellbeing.
Learn where to get backup and support on HOW to get started on your organizations strategy.
All in ... POP PODCAST #25:
Talking With Senior Leaders about a Corporate Physician Wellness Strategy