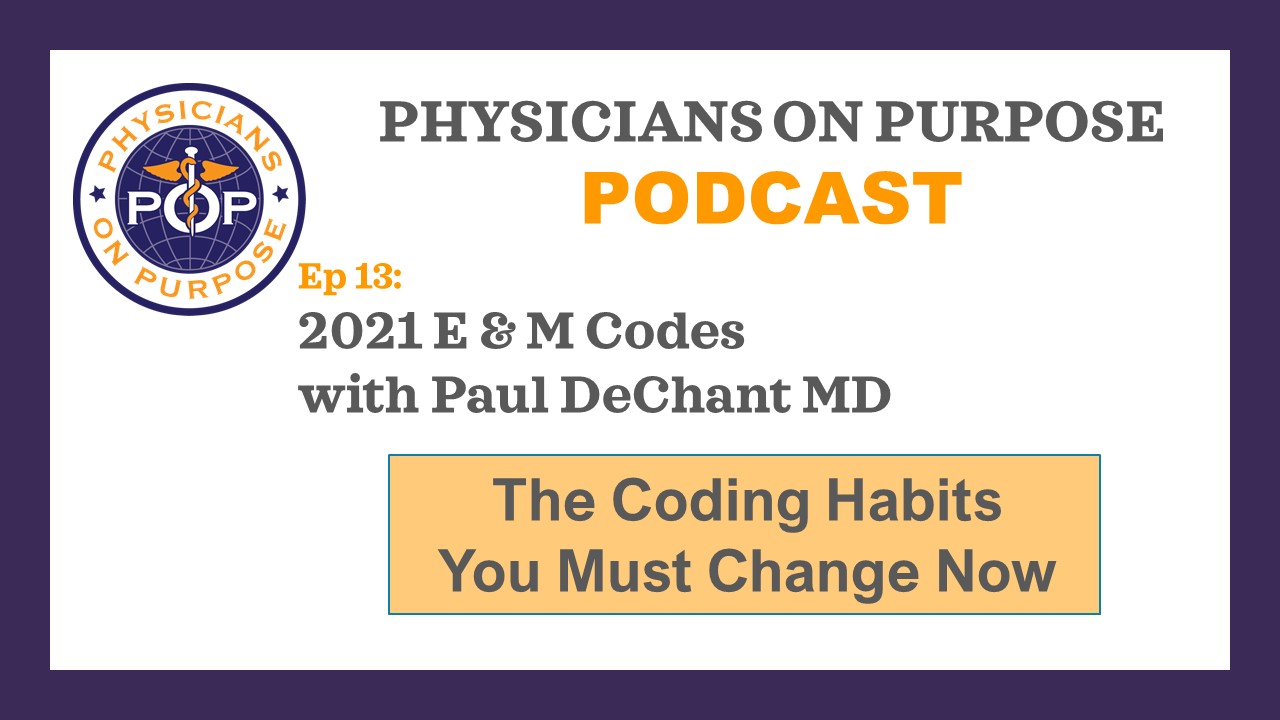 Will the 2021 revised E & M codes restore some value to the intellectual side of patient management?
That question is open for now.
What does need to happen immediately is a change in your old coding habits.
When you stop the old cut and paste of physical exam findings and learn how to use Risk and Decision Making properly - a Level IV visit will most likely become your new normal and Level V much simpler to justify.


Learn Much More in our latest Physicians on Purpose Podcast:
POP Podcast 13:
2021 Evaluation and Management (E&M) Codes with Paul DeChant MD