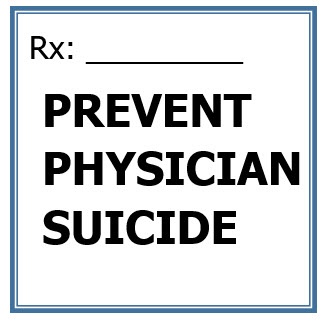 Physician suicide is the most extreme complication of physician burnout, yet suicides often fly under the radar
Physician suicides are taboo subjects, quickly swept under the rug and subconsciously banned from civilized conversation ... until ... someone popular and famous and well-loved dies in a highly visible suicide. This week it was Anthony Bourdain, author of Kitchen Confidential and host of his Parts Unknown TV series.
While the world mourns Bourdain, the natural tendency is for all of us to remember someone we lost to suicide in our own lives. For doctors, the person we remember is often a colleague. The whole issue of doctor, resident and medical student suicide gets lost in the larger conversation about the tidal wave of physician burnout. The sad truth is that physician suicide is a known complication of physician burnout and ...
Whether you are male or female, choosing to become a doctor immediately doubles your suicide rate.
As the world mourns the unexpected loss of Bourdain, my heart mourns for those doctors, doctors in training, nurses, EMT's and other healthcare workers who also took their lives ... the people whom only you and I remember.
Four Reminders and Action Steps to Prevent Physician Suicide in wake of this week of tragedy:
READ MORE NOW