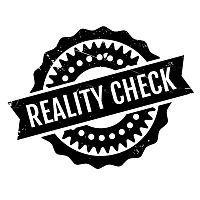 "Everything was O.K. around here until you showed up"
This is Part Two of a series of
Silly Things Physician Leaders Sometimes Say
Someone in the senior leadership team will often aim that comment at you after the successful launch of your burnout prevention program. I consider it a healthy sign for your organization. Senior leaders do not always share my viewpoint.
Here is the simple - and silly - thinking behind that statement:
Before your burnout prevention program launch no one talked about stress and burnout.

Now everyone is talking about it and offering suggestions for improvements.

So it must be your fault, right?