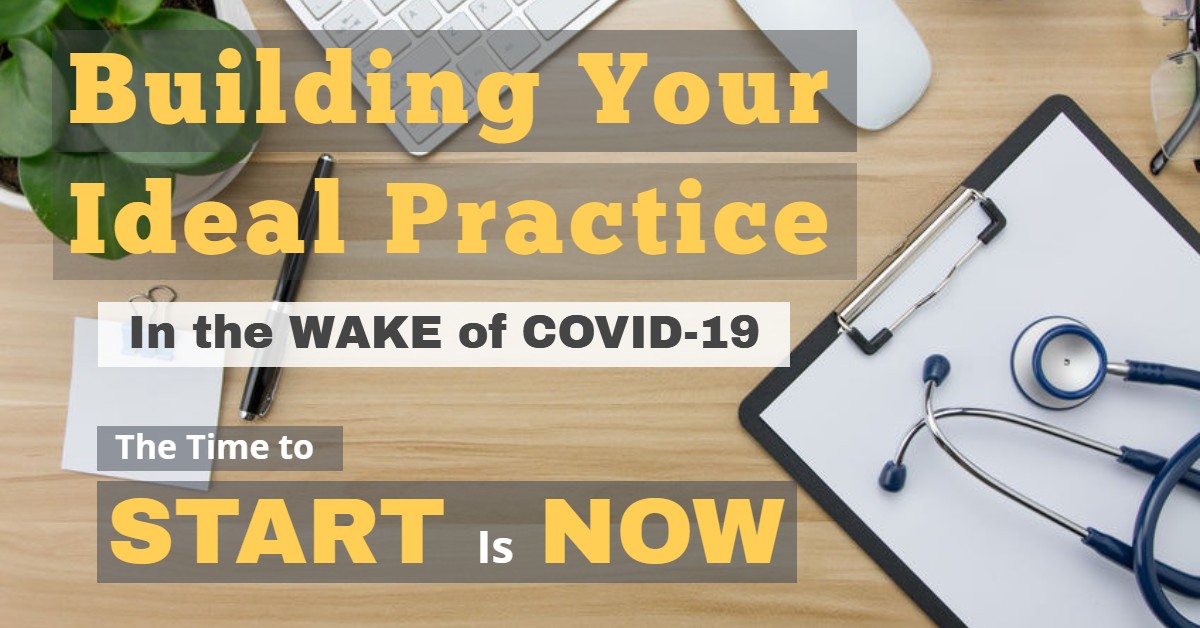 After COVID-19 is gone, what do you want your medical practice to look and feel like?
As I type this blog post it is 2/21/2021. For the first time in months, the infection, hospitalization and death rates of the coronavirus are in a free fall. We are vaccinating 1.6M people a day in the USA. Barring a variant wave in the next eight weeks, many of us can see an end to all of this, perhaps even before we wrap up the calendar year.
Now is the time to start planting the seeds of your post-pandemic medical practice. This is a once-in-a-lifetime opportunity to rebalance and de-stress your practice. There is a potential window of flexibility opening now that will last only a matter of months. How do you bridge the gap between what you have and what you really want?
The key is asking different questions and the time to get started is now.