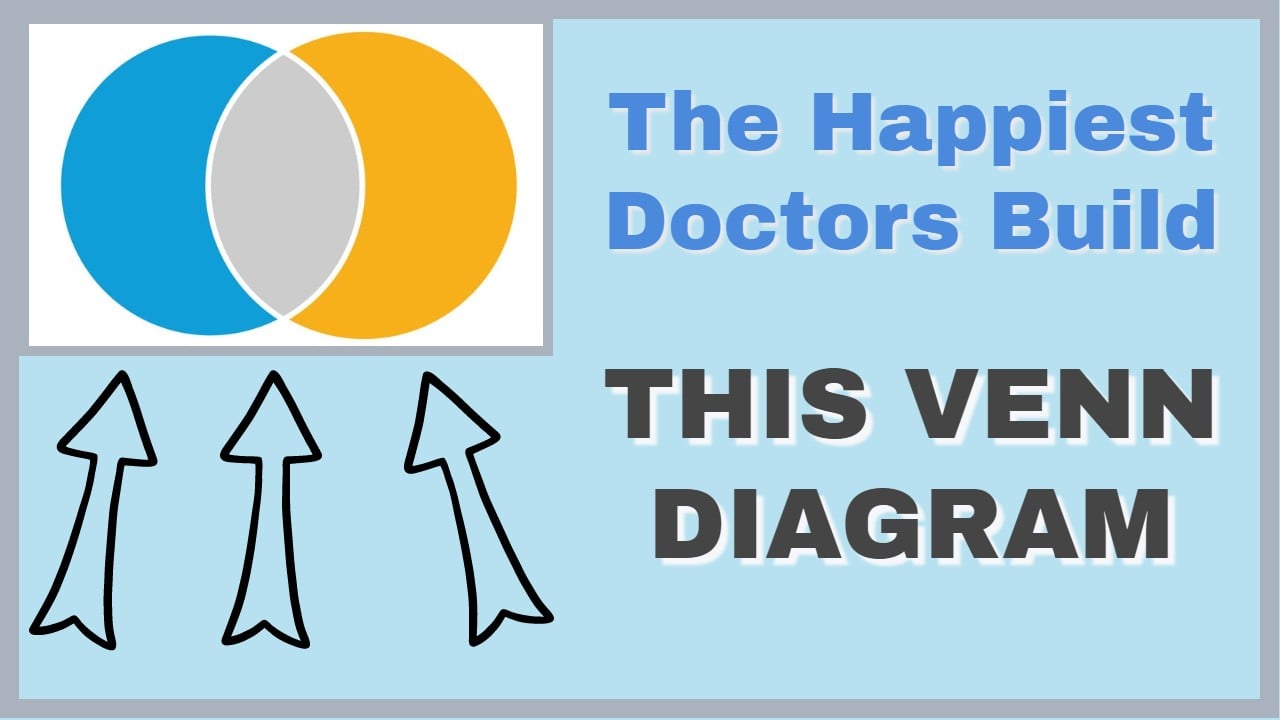 In this post I will show you a shortcut to more happiness in your busy life as a physician … by teaching you how to overcome your doctor programming and build your own personal Venn Diagram of Physician Happiness.
The happiest doctors I know understand there is a Venn Diagram for career satisfaction.
By conscious planning or sheer luck, the happiest doctors have maximized the overlap of the two circles of the Venn.


---
Book a Discovery Call With One of Our Physician Coaches
No Cost, No Obligation, Completely Confidential
A Strategic Plan for a Way Forward
---

Right now you probably only see one of the circles. Let me show you the second circle that will serve as a springboard to more happiness in your career.