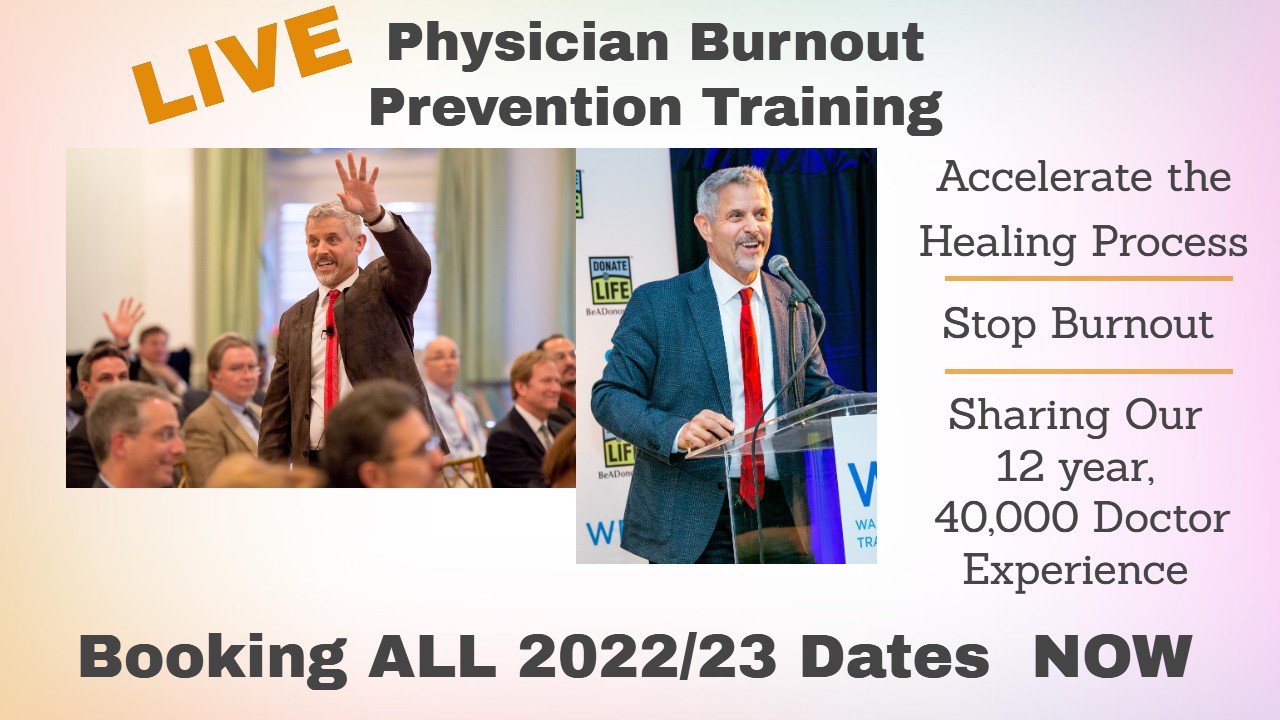 How can a one-hour training at a Medical Staff Meeting change a doctor's life?
Several times a month I meet a doctor who tells me,
"I saw you at a Medical Staff meeting (six) years ago.
I want you to know you changed my life.
I wouldn't have made it without that night and your book.
My wife/husband said I had to make sure I told you."
What a pleasure and a true honor to know that what we did together made a positive difference for that doctor's practice, their patients and their family. Wow!
And none of it was by accident.
All of our trainings are designed for immediate impact for anyone who is ready for change.