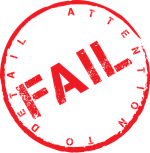 Physician Burnout - why most physician wellness retreats fail
Here is the dirty little secret about most physician retreats -- t
hey don't work ... pure and simple.
And here is what I mean by "work". You choose a retreat - rather than a straight vacation - because you are longing for something to change about your practice.
But three months after your retreat experience, you look around and notice nothing is any different. Nothing has changed. It is the same old grind and the same feelings of "I don't know how much longer I can keep going like this".
You eventually admit you are still stuck in Einstein's Insanity definition. ARRRGGGHHH
Here's why that happens.
READ MORE NOW