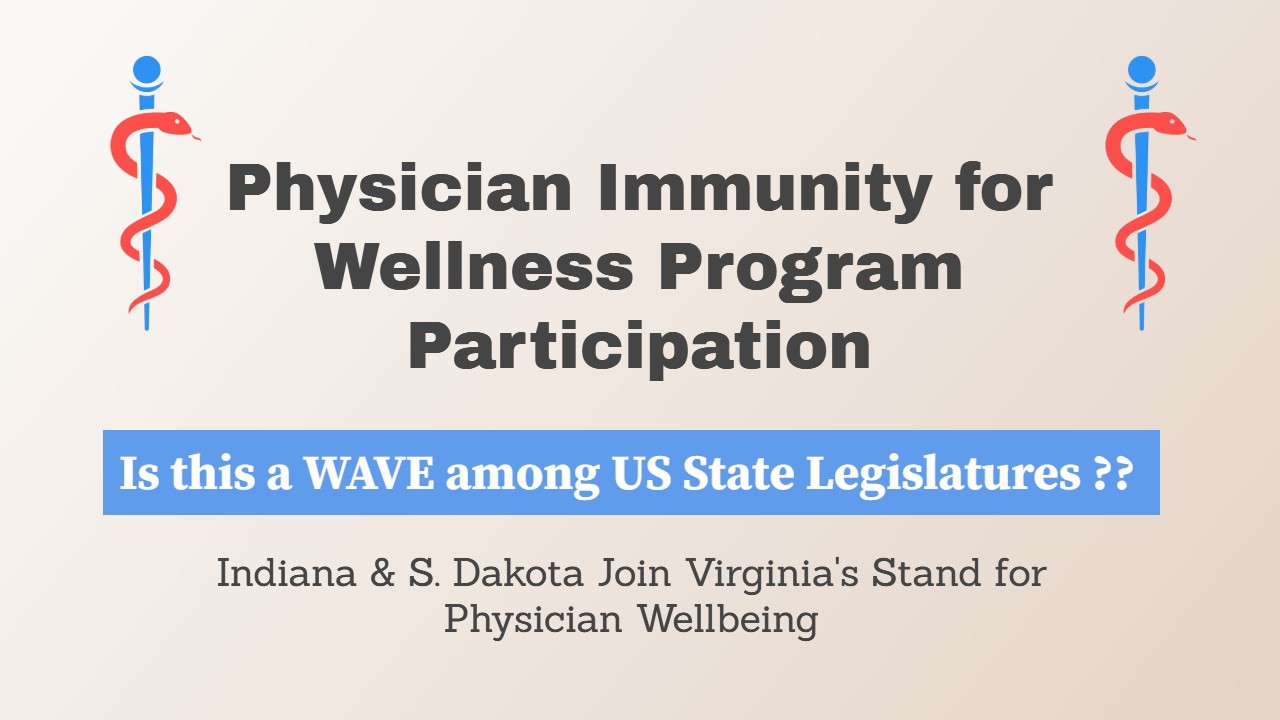 No doctor should hesitate to participate in a Physician Wellness Program because of the risk of discoverability and judgement down the road.
What if the state medical board finds out?
What if my specialty society or the insurance companies that are our payors find out?
These should never be questions you worry about before you reach out for support. With burnout rates of 40%+ and over 400 physician suicides a year in the USA alone, we must do all we can to remove barriers to doctors asking for and receiving support in their time of need.
Legislation to provide immunity to Wellness Program participants is an important piece of this effort.
Unfortunately, here in the USA, we are a nation of states. This immunity from discoverability will have to come via state laws.


Good News ...
there appears to be an immunity support wave building in state legislatures around the country. It is still early and now the count is three!