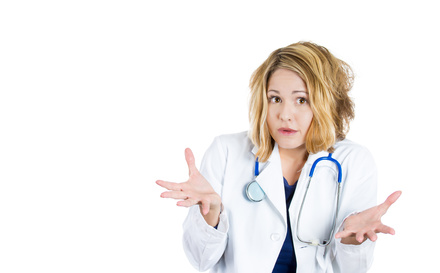 Most physicians are scientists. We believe in evidence based recommendations and do our best to persuade by logic. Right?
Unfortunately, not all humans are scientists. Not all can be persuaded by our Public Health Jedi Mind Tricks.
When fear, deliberate misinformation, conspiracy theories, fake news and partisan politics are pumped into everyone's cell phone at the speed of light --- things get strange quickly.
Two signs this will not end well.