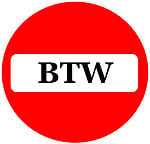 Doctor Patient Communication - how to stop "Oh, by the way ..." at the end of the visit and build patient satisfaction at the same time.
You know the visit ...
You work hard helping your patient adjust the three meds she takes for diabetes and heart failure. You are 20 minutes into this visit, feeling like you have done a good job ... wondering when you will get the chance to write your note because now you are a full 30 minutes behind.
As you are neatly wrapping things up, your patient smiles at you and says, "Oh .. by the way doctor ..." and rummages around in her purse, eventually pulling out "THE LIST".
You sigh, your shoulders slump, it feels as if the wind has been knocked out of you. You didn't see it coming and you just fell into the Tiger Trap of "Oh .. by the way" at what should have been the end of this patient encounter. You would give anything to have been able to prevent this happening ... again.
In this post, let me show you how to fill this hole in your doctor patient communication skill set. When you learn to actually ask for the list up front, your energy and patient satisfaction ratings will go way up.
Three steps to stop , "Oh ... by the way"