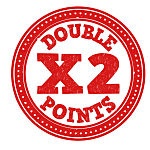 The Business Case for Investing in Physician Wellbeing - a Dual Competitive Advantage for Early Adopters
==========
This is Blog Post #279
Complete Blog Library is Here
==========
In 2017 an article in JAMA Internal Medicine by Shanafelt, Goh and Sinsky (JAMA Intern Med. 2017;177(12):1826-1832) made a comprehensive business case for investing in physician well-being. I highly recommend the article. The UCSD HEAR Program has mounted the full PDF document at this link. I recommend you read and absorb every word.
In this blog post let me show you a different way of looking at the benefits to the organization of taking better care of your physicians and staff.
============
Key Resource:
Find Our Corporate Support Services at This Link
============
The Current State of Affairs
For the individual physician burnout can cause emotional and physical exhaustion, compassion fatigue, cynicism, loss of a sense of purpose in their practice, depression, alcohol and drug use, divorce, shortening of their career and even doubles all physician's risk of dying of suicide - regardless of their gender.
Organizational symptoms of burnout include decreased quality of care and patient satisfaction, higher medical error rates, higher rates of malpractice suits, physician disengagement, dissatisfaction and disruptive behavior and higher turnover for both physicians and staff.
Remember too that burnout prevalence in US physicians in the last 4 years or so has hovered at 50% or more regardless of what group of physicians have been surveyed. Now notice something else ...
How is it you can read those paragraphs and NOT BE PULLING YOUR HAIR OUT and telling your friends and family not to go to the doctor or hospital until we FIGURE THIS OUT?????
READ MORE NOW