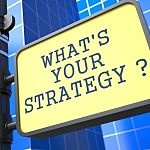 Preventing Physician Burnout – Current Best Practices
In our work with the C-suite of healthcare organizations across the country, one question comes up consistently after our initial training delivery: "What can we do as an organization to take better care of our people?" It is the core question of an administrator that understands the Quadruple Aim.
Unfortunately these same leaders are often trapped in a subtle form of magic thinking. They hope my answer will provide them with a solution to the problem of burnout. That is never going to happen for one simple reason …
Burnout is not a problem. There is no solution.
This does not mean burnout cannot be addressed or that there is no way to take better care of the providers and staff.
The first step in the process is to call burnout by its true name.