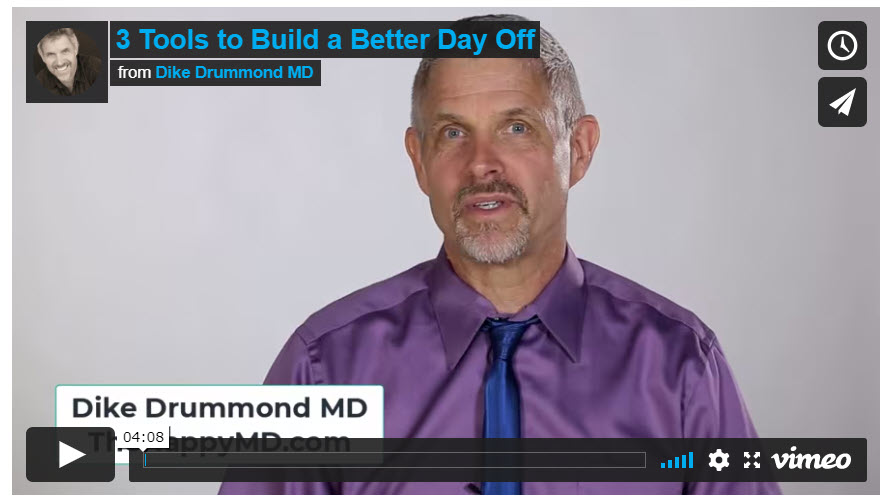 3 Keys to Building a Better Day Off
If your work is stressful, a day off should be a way to recharge and an oasis of rest and rejuvenation ... right?
How often are your days off simply playing catch up on a different punch list, punctuated by frustrating calls from the office or hospital? Let me show you some ways to ensure you are not doing laundry, mowing the lawn or answering nurses questions on your day off.
In this short video, you will learn three essentials to building the highest quality day off possible. When you do these three things it will transform your day off into the oasis you are seeking. These tools are just as powerful and relevant to build a better, vacation or year-end holiday break.
I even include what to say to the office or hospital if they call you on your day off - so they never call you again.