Most physicians are scientists. We believe in evidence based recommendations and do our best to persuade by logic. Right?
Unfortunately, not all humans are scientists. Not all can be persuaded by our Public Health Jedi Mind Tricks.
When fear, deliberate misinformation, conspiracy theories, fake news and partisan politics are pumped into everyone's cell phone at the speed of light --- things get strange quickly.
Two signs this will not end well.
============
PLEASE LEAVE A COMMENT BELOW and let us know how you deal with these two issues in your conversations with patients.
============


1) Weaponized Social Media - FACEBOOK 3.8 BILLION Fake News Views
(so far)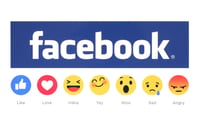 It is getting harder to tell who is behind information on Facebook and when it is false or misleading, what are they trying to accomplish.
Most believable interpretation is much of the disinformation - especially if coming from Russian sources, is simply to destroy people's faith in the concept of truth in general. It is so damn hard to be a scientist these days.
As evidence of the size of this issue; an article this week from Politico:
"Groups and pages that spread misleading health news attracted an estimated 3.8 billion views on Facebook in the past year.
10 "superspreaders" of health misinformation racked up four times as many views as the top 10 leading global health agencies."
============

2) AntiVaxxers may be prevalent enough to prevent Herd Immunity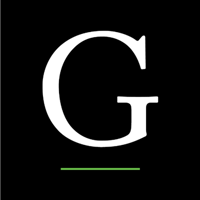 Gallup polled over 7800 Americans in July and August
about the prospect of having a safe and effective COVID-19 vaccine.
35% said they would not get vaccinated - EVEN IF IT WAS FREE !
With 35% abstaining from immunization, and Herd Immunity threshold estimated to be at 70% for COVID-19, this is a tight race.
Gallup broke down vaccine preferences by age, race/ethnicity, rural vs urban and political party affiliation. The largest disparity by far was the latter.
Vaccine for "democrat"
Vaccine for "republican"
Then Gallup quotes a fun fact all healthcare workers should be aware of:
"Such resistance is not unprecedented.

When Gallup in 1954 asked U.S. adults who had heard or read about the then-new polio vaccine, "Would you like to take this new polio vaccine (to keep people from getting polio) yourself?" just 60% said they would, while 31% said they would not.

So far, willingness to adopt a new vaccine looks similar today."
============

And in the middle of all of this - today's number is 922
922 US healthcare workers deaths from COVID-19 are currently under investigation
============
PLEASE LEAVE A COMMENT:
How do you talk with patients about these issues?
Disinformation and fake news on social media?
The safety and efficacy of vaccines?
The toll this is taking on healthcare workers?