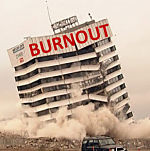 In this article we will demonstrate why the epidemic of physician burnout is the single largest negative influence on your organization's culture, performance and profitability.
We will then show you a promising four part intervention that can lower burnout rates and create a culture of support and engagement.


============
The Quadruple Aim Blueprint White Paper Download
Four Steps to System-Wide Burnout Prevention
Download your Free Copy Now
============


The prevalence of physician burnout
The prevalence of physician burnout has been exhaustively studied in all major specialties and in most first world nations over the last three decades. Here is a telling quote from one of the key researchers:
"Numerous global studies involving nearly every medical and surgical specialty indicate that approximately 1 of every 3 physicians is experiencing burnout at any given time."
~ Tait Shanafelt MD (1)
Burnout rates may be higher in the American healthcare industry than in the rest of the world. The 2015 Medscape Physician Lifestyle Survey (2) reported a burnout rate of 46%. This was up from 39.8% in the 2013 survey.
Why is physician burnout important?
Physician burnout is directly linked to an impressive list of pervasively negative consequences. (3, 4, 5, 6, 7, 8)
Lower patient satisfaction and care quality
Higher medical error rates, malpractice risk
Higher physician and staff turnover
Physician alcohol and drug abuse and addiction, physician suicide
No other internal or external factor has a more negative impact on your organization than physician burnout.
What is the Pathophysiology of Burnout?
Physician burnout is a disorder of energy balance. Imagine that each of us has an internal energy account holding our life force. Like a savings account at your local bank, your internal energy account can be in a positive or negative balance. The balance in your energy account has a powerful influence on the quality of your performance, especially for physicians.
Simply stated …
We use energy/life force for the activities of our life and medical practice
We recharge the account during times of rest and rebalance
Burnout is the constellation of symptoms that occur when your energy account is in a negative balance. You can continue to function in this depleted state – residency is a work hardening experience where physicians learn to practice with a negative energy balance - however, dozens of studies show your skills and performance suffer when you have a negative energy balance.
Burnout's three cardinal symptoms
The accepted standard for burnout diagnosis is the Maslach Burnout Inventory, developed by Christina Maslach at the University of San Francisco in the 1970. Her team was the first to describe burnout and name the syndrome. Here are the three main symptoms.
1) Exhaustion
The physician's physical and emotional energy levels are extremely low and in a downward spiral over time. A common thought process at this point is, "I'm not sure how much longer I can keep going like this."
2) "Depersonalization"
This is signaled by cynicism, sarcasm and the need to vent about your patients or your job. This is also known as "compassion fatigue". At this stage you are not emotionally available for your patients, or anyone else for that matter. Your emotional energy is tapped dry.
3) "Lack of Efficacy"
You begin to doubt the meaning of your work. A common thought is, "What's the use, my work doesn't really serve a purpose anyway." Or you may worry that you will make a mistake if things don't get better soon.
"(Burnout is) … an erosion of the soul caused by a deterioration
of one's values, dignity, spirit and will."
~ Christina Maslach
The 4 main causes of physician burnout
In over 1600 hours of one-on-one coaching experience with burned out physicians, here are the five causes of burnout I see commonly in practicing physicians. Please note that even though I am describing physicians below, all members of a healthcare organization share these burnout risks both the administration and clinical side of the business.
1) The practice of clinical medicine
Being a physician has been and always will be a stressful job. We are dealing with hurt, sick, scared, dying people and their families.
Our work takes energy even on the best of days. Our practice is the classic high-stress combination of great responsibility and little control. This stress is inescapable as long as you are seeing patients, no matter what your specialty.
2) Your specific job
On top of the generic stress of caring for patients above, your job has a very specific set of unique stresses. They include the hassles of your personal call rotation, your compensation formula, the personality clashes in your department and many, many more.
You could change jobs to escape your current stress matrix and your next position would provide you with a whole new stress matrix.
============
The Quadruple Aim Blueprint White Paper Download
Four Steps to System-Wide Burnout Prevention
Download your Free Copy Now
============
3) Having a life
In an ideal world, your larger life is the place where you recharge from the energy drain at work. Two major factors can prevent this vital recharging activity.
a) We are not taught life balance skills in our medical education. In fact, our residency training teaches us just the opposite. We learn and practice ignoring our physical, emotional and spiritual needs to unhealthy levels and then carry these negative habits out into our career.
b) Multiple situations can arise at home that eliminate the opportunity to recharge your energy account. Your life outside your practice then switches from a place of recharge and recuperation to an additional source of stress.
The causes range widely from simple conflict with your spouse, through illness in a family member (child, spouse, parent), to financial pressures and many more.
4) The conditioning of our medical education
As premeds several important character traits become essential to graduating from medical school and residency. Over the 7 plus years of our medical education they become hard wired into our day to day physician persona creating a double edged sword. The same traits responsible for success as a physician simultaneously set us up for burnout down the road. Here are the top four I see in my physician coaching practice.
Workaholic
Superhero
Perfectionist
Lone Ranger
In addition, we absorb two prime directives. One is conscious and quite visible.
"The patient comes first"
This is a natural, healthy and necessary truth when we are with patients. However, we are never shown the off switch. If you do not build the habit of putting yourself first when you are not with patients, burnout is inevitable.
The second prime directive is never stated, deeply unconscious and much more powerful. It goes like this:
"Never show weakness"
To show you this programming in stark relief, please try this thought experiment. Imagine you are back in your residency training. A faculty member walks up to you and says, "You look really tired. Is everything OK?" How would you respond – and how quickly would that response come out of your mouth? That is the essence of this deeper prime directive. This kneejerk defense makes it very difficult to help physician colleagues even when their burnout is clear to everyone on the team.
Put the five personality traits together with the two prime directives and you have the complete conditioning of a well-trained physician. Combine this with a training process that is very much like a gladiator style survival contest, and doctors become hard wired for self-denial and burnout.
The Creative Destruction of Burnout in Four Steps
If your healthcare organization were able to lower burnout rates, you could reasonably expect to see improvements in patient satisfaction, quality, safety, morale and decreases in errors, malpractice cases and turnover.
Here is a four-part program we are testing in several client organizations with promising results. When fully implemented, these four steps will prevent burnout, normalize the discussion around stress and burnout and build a culture of engagement and support across the physicians and staff.
Step One:
Comprehensive burnout education
All physicians, APP's and staff in your organization graduate with a huge hole in their medical education. They learn nothing about stress management or burnout prevention. There is no room in the curriculum. This vacuum is what allows us to develop the negative habits that increase burnout risk.
It is up to the employer to fill this educational hole. Teach burnout's symptoms, pathophysiology, effects, prevalence and the five causes. Make sure your people understand their programming and when their actions are being driven by unhealthy habits.
Teach burnout prevention tools such as
- Practice efficiency techniques – BID Huddle, Batch Processing, EMR Power User Strategies
- Life Balance techniques – Weekly Schedule HACK, Boundary Ritual, Bucket List management tools
Use live trainings, written resources and mini-burnout prevention lessons in your corporate intranet training site to equip everyone with tools to take better care of themselves and each other.
Incorporate burnout education into your onboarding process going forward so that understanding and preventing burnout and supporting each other's health and wellbeing becomes part of "the way we do things around here".
Cultural Message:
"We acknowledge this work is hard. All of us struggle at times. We are all in this together. Here are some tools that can help. It is OK to ask for help, and ask a colleague how they are doing, around here."
Step Two:
Stress directed, physician lead CQI
Seat a Burnout Prevention Working Group (BPWG) lead by physicians. Give this body full administrative support and a budget. Survey your providers with short (7 questions), focused questionnaires that produce actionable data. The most useful three questions are, "What are the #1, #2 and #3 biggest stressors in your day?"
The answers to these questions become the project list for your BPWG. Select one and take highly visible action to address it. Disseminate your project innovations to the rest of the group as quickly as possible. Repeat the surveys and improvement cycle at least as often as annually.
The BPWG is the ideal place for physicians in any internal Leadership Development Academy to practice their meeting facilitation and project management skill. All project success will translate into immediate lowering of physician stress levels and prevention of physician burnout.
Cultural Message:
"Tell us what is stressing you out and we will get on it. We are listening and we can help."
============
Key Article
7 Ways your wellness committee will FAIL
============

Step Three:
Crisis Intervention
A highly visible, 24/7/365 physician hotline where any provider can call for help and support. This service is the gateway to a physician specific EAP program. Physicians will not utilize traditional EAP systems. This program assures that the doctors have their own pathway to help and support when in a crisis.
Cultural Message:
"We have your back."
Step Four:
An active, organization sponsored social calendar
Before the mergers and acquisitions that created today's mega-groups, practices were smaller, physician lead and much more collegial. We knew all of our partners and most of their family members. This social aspect of healthcare has mostly fallen by the wayside as hospitals and groups rapidly accumulate the surrounding practices. Without a social bond with your group and co-workers, it is very easy to feel like a cog in a big machine, only valued for your last month's RVU production.
With just a small budget, some creativity and the same "ask the people what they want" survey mentality as the BPWG above, you can create a vibrant social calendar for your physicians and staff. You can re-establish the social glue that lets us see each other as humans again.
Cultural Message:
"We value you as a person and want to get to know and support you and your family."
Imagine your organization when …
All your providers and staff understand stress management and burnout prevention
You are working projects addressing the issues your physician's identify as most stressful
You have a safety net in the crisis hotline and everyone is aware of it
You are connected in regular, well attended social events
In combination these four steps can lower, stress and burnout, build a culture of much more engagement and support.
This produces two organic outcomes:
Your organization becomes the provider of choice because your people offer better care, naturally and automatically.
You become the employer of choice for the independent doctors in the community because it is clear you care about your people.
============
The Quadruple Aim Blueprint White Paper Download
Four Steps to System-Wide Burnout Prevention
Download your Free Copy Now
============
References:
(1) Enhancing Meaning in Work: A Prescription for Preventing Physician Burnout and Promoting Patient-Centered Care
Shanafelt T, JAMA. 2009 Sep 23;302(12):1338-40.
(2) Medscape Physician's Lifestyle Survey 2015
http://www.medscape.com/features/slideshow/lifestyle/2015/public/overview#2
(3) Shanafelt TD, West C, Zhao C, et al. "Relationship between increased personal well-being and enhanced empathy among internal medicine residents." J Gen Intern Med 2005; 20:559-64
(4) Firth-Cousins J, Greehhalgh J. "Doctor's perceptions of the links between stress and lowered clinical care." Soc Sci Med 1997; 44: 1017-22
(5) Shanafelt TD, Bradley KA, Wipf JW, Back AL. "Burnout and self-reported patient care in an internal medicine residency program." Ann Intern Med 2002; 136: 358-67
(6) Williams ES, Skinner AC. "Outcomes of physician job satisfaction: a narrative review, implications and directions for future research." Health Care Manage Rev 2003; 28: 119-40
(7) Gardiner M, Sexton R, Durbridge M, Garrard K. "The role of psychological well being in retaining rural practitioners." Aust J Rural Health 2005; 13: 149-55
(8) Wetterneck TB, Linzr M, McMurray J, et al. "Worklife and satisfaction of general Internists." Arch Intern Med 2002; 162: 649-56