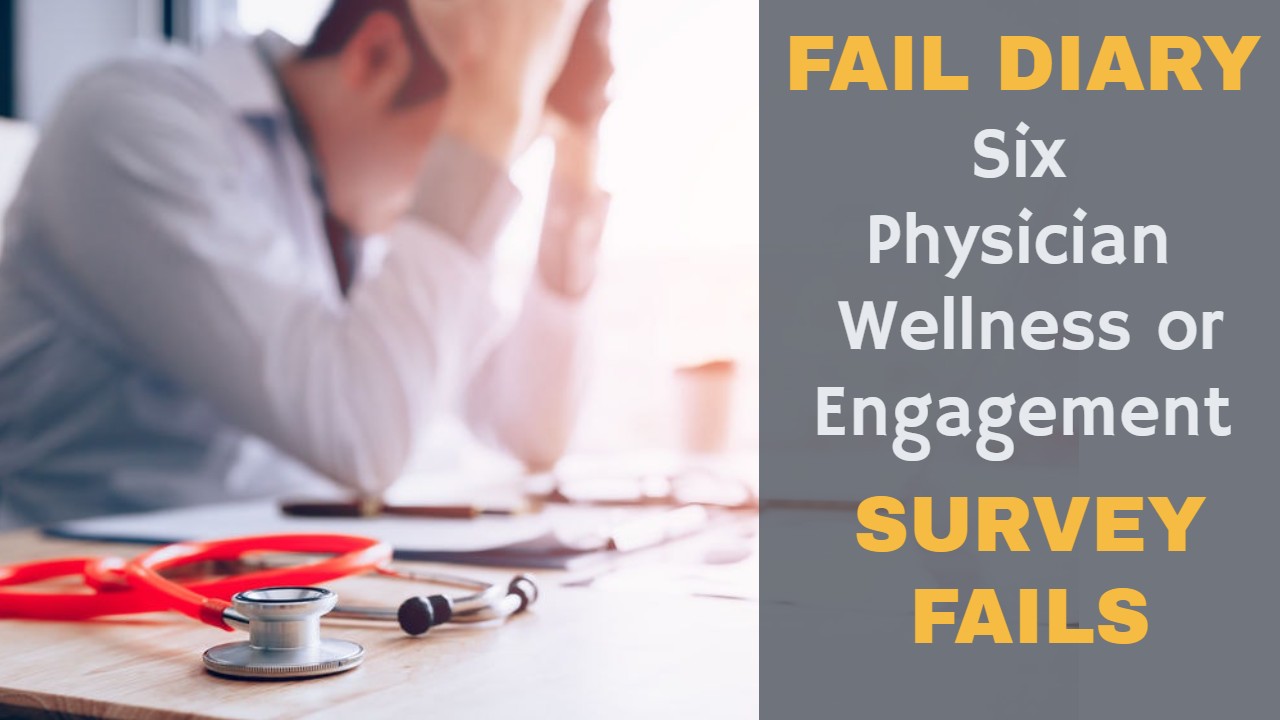 The majority of physician burnout or engagement surveys make things worse for your employed physicians.
It is a classic leadership example of good intentions gone horribly wrong.
If you fall into one or more of the six survey fails below, it is possible that your survey will make burnout worse by demonstrating just how clueless the senior leaders are about conditions in the front lines.
In this blog post, let me show you the six most common survey fails - gathered from our experience working with over 175 organizations to date. Unfortunately, many leadership teams fall into a fail cascade with their efforts qualifying for more than one of the examples below. Before we dive in, know that surveys can be powerful adjuncts to an effective physician wellness program when used correctly. Contact us to learn how.