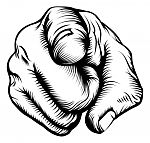 Is this an appropriate response to physician burnout in GP's in the British NHS?
The National Health Service is a classic toxic work environment for GP's - with an administration that is singularly out to lunch.
The NHS could recognize the scope of the problem and the importance of GP health to the quality of the service they provide to the nation ... but no. As physician burnout runs rampant in practices and news headlines across the land ... they double down on blaming the victim.
Now the Doncaster Local Medical Committee (LMC) has installed a web page where GP's can report each other to the authorities for symptoms of burnout
Oh My God ... what a slippery slope.
Read More