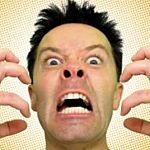 Patient Satisfaction should NEVER be 100%
Patient satisfaction is all the rage these days. It is also a never ending ethical bind for doctors. If your administration thinks you can run your practice like Disney, I know you can feel the heat of the inappropriate pressure to make everyone happy.
I am all for having a supremely satisfying visit to my doctor. It will never be like a 90 minute hot rocks, full body massage ... and when I'm the patient, I will take what I can get.
The problem with comparing a visit to my healthcare provider and
- a massage
- or a meal
- or a hotel stay
- or a trip to Disney World

... is simple. They are not comparable ... for heaven's sake.
If you think you can run a healthcare organization like Disney, you are setting up a battle between Patient Satisfaction on one side and Quality and Safety on the other
============
In health care, 100% Patient Satisfaction is
- Dangerous for the physician and the patient
- Unethical and a violation of "Primum Non Nocere"
- If your employer expects this of you as a physician, it is a glaring sign of a physician leadership vacuum
If you are doing your job well ...
There will always be a small minority of patients who must leave disappointed
============
How Patient Satisfaction is Measured
Read More