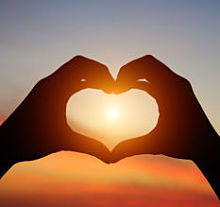 Compassion Fatigue is one of the psychological consequences of being a doctor
Losing the ability to feel empathy, sympathy and compassion for your patients is a constant risk for all of us.
This is a consequence of your choice to become a Lightworker years ago.
That choice guaranteed our exposure to the trauma, tragedy and agony of our patient's struggles. No one teaches you that compassion is a finite resource that must be regularly refilled or physician burnout is inevitable for all of us.
In this blog post, let me show you
why doctors are at unique risk for Compassion Fatigue and burnout ... it is the result of a decision you made long ago
how to recognize Compassion Fatigue
the four phases of Compassion Fatigue – where do you stand?
a specific method to restore your Emotional Energy Reserves and recover from your own Compassion Fatigue
and finish with a set of online Compassion Fatigue resources if you would like more tools or to study this important topic in more detail
==========
This is Blog Post #297
Complete Blog Library is Here
==========
The Origin of this Lightworker's Dilemma
Let's start at the beginning
– the point in time where you chose to become a doctor in the first place
You remember that fork in the road?