After COVID-19 is gone, what do you want your medical practice to look and feel like?
As I type this blog post it is 2/21/2021. For the first time in months, the infection, hospitalization and death rates of the coronavirus are in a free fall. We are vaccinating 1.6M people a day in the USA. Barring a variant wave in the next eight weeks, many of us can see an end to all of this, perhaps even before we wrap up the calendar year.
Now is the time to start planting the seeds of your post-pandemic medical practice. This is a once-in-a-lifetime opportunity to rebalance and de-stress your practice. There is a potential window of flexibility opening now that will last only a matter of months. How do you bridge the gap between what you have and what you really want?
The key is asking different questions and the time to get started is now.
============
Get the Tools and Support to Be
An Effective Physician Wellness Champion
Quadruple Aim Physician Leadership Retreat
Full Details at This Link
============
What will it be like for you and your family after COVID-19 is no longer a daily gauntlet we all must run.
Are you just hoping to return to the way things were in 2019?


Do you have any wish at all that things would look and feel different?
[Perhaps less stress, hassle and burnout and more meaning and purpose balance and satisfaction?]
The key to a better future is the quality of the questions you ask now.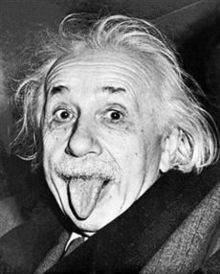 Asking the same old questions, gives you the same old answers and drops you right back into the 2019 version of Einstein's Insanity Trap.
Asking NEW QUESTIONS NOW plants the seeds for a better practice experience six months from now, right about when (fingers crossed) COVID-19 should be slinking off stage.
What questions?
Here is a Link to our IDEAL PRACTICE DESCRIPTION PROCESS to get you started. This is a complete process to build a more ideal practice, filled with questions I bet you have never asked about your practice. All you need is a pen, some paper (or your journal if you have one), and about 15 minutes to get started.
POWER UP:
If you want to turn this into a life changing learning experience of the highest order - watch that video with your spouse/partner/significant other. Make sure they have something to write on as well. They will have input. You want to hear it. It will make a difference, I promise.
Remember, we are here if you need any support in this process.
==============


PLEASE LEAVE A COMMENT
What have you learned about your practice and yourself in the last year?
With that in mind, what changes would you like to make in your practice before the end of 2021?