Pandemic Medicine is Clearly More Dangerous than Battlefield Medicine to Front Line Healthcare Workers
1) Battlefield/MASH Unit:
The danger is the enemy.

You have specific skilled, trained and equipped people around you to protect you.

The act of caring for patients is not dangerous for you.

Your family is safe and far away.

2) Pandemic:
The danger is the patients.

Just being in the same room with them (never mind touching and treating them), especially without sufficient PPE, is an act of service that can ultimately be fatal.

Your family is in clear and present danger as well.
No Comparison ... so please Stop the Battlefield Analogies!!
==========
This is Blog Post #327
Complete Blog Library is Here
==========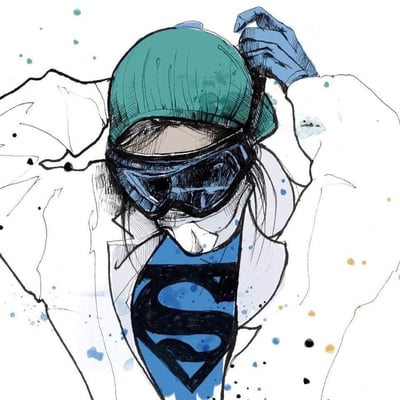 PLEASE LEAVE A COMMENT:
What do you think about the comparable risk?