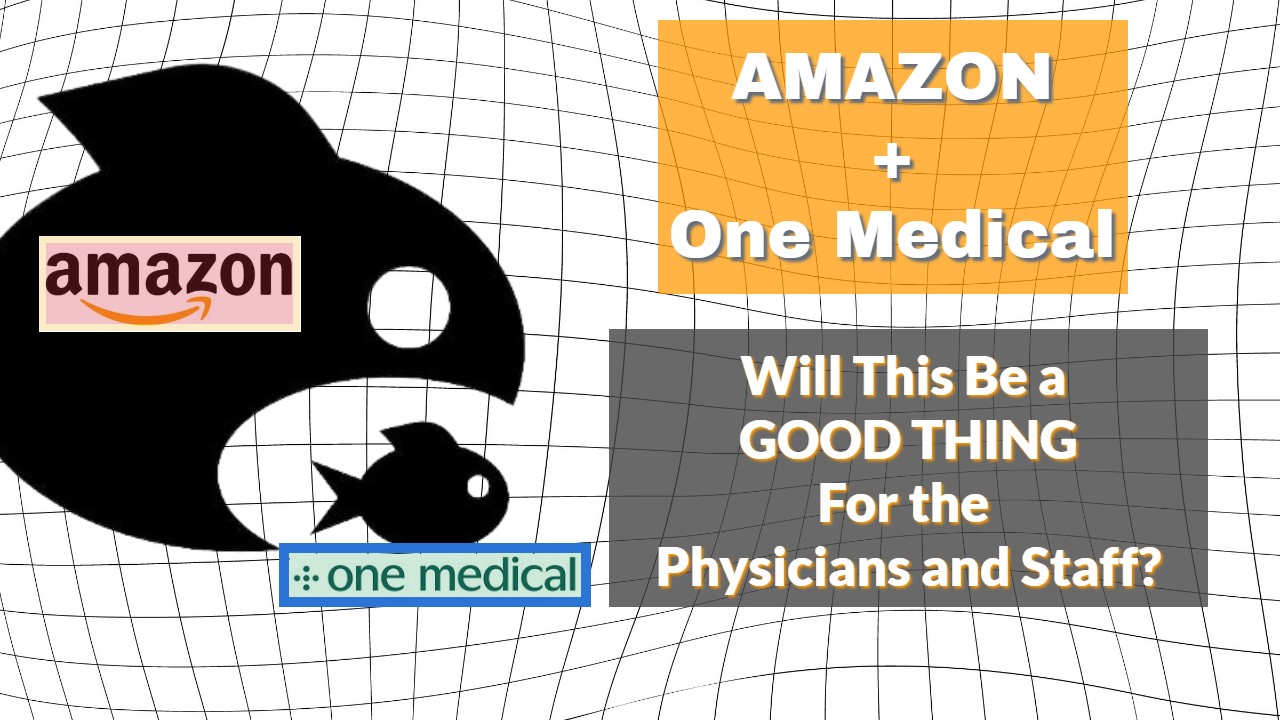 This week Amazon bought the healthcare delivery organization One Medical
for $3.9 Billion.
What effect will this merger have on the health, wellbeing and working conditions of the One Medical physicians and staff?

Will working for Amazon as a healthcare provider be a good thing or will the new organization devolve into the same kinds of working conditions we see in their warehouse and delivery operations? Here is just one article on what it's like to work on the logistics side of Amazon: "Amazon chews through the average worker in eight months. They need a union"


I hope and pray this is not the future for the doctors, nurses and other front-line staff under Amazon's leadership. Do we have any grounds for optimism?

============
Related: How to Prevent Physician Burnout as Simply as Possible
Three key distinctions that complete your medical education
============


The acquisition gives Amazon a physical network of health-care offices and providers, and One Medical's proprietary technology enabling virtual doctor visits.

All the news to date is focused on the business implications of Amazon's entry into patient care or on the impacts for patients in the new, Amazon-controlled system.


In this blog post let's talk about the impact on the Physicians in the One Medical System as they are acquired and molded to Amazon's business objectives.