Will the government step in and legislate proactive efforts to stop physician burnout?
As we predicted several weeks ago, it is only a matter of time before the cry for legislative action would go out. And rightfully so:
Physician burnout has been characterized as a public health crisis for years
Given the negative effects of burnout on safety, quality, medical errors and physician's mental health ... it is clear that unrecognized burnout kills patients and doctors
The prevalence of burnout is staggering here in the age of EMR - over 50% in many studies
And the majority of healthcare organizations who employ doctors make no meaningful investment in physician wellbeing. Lip service is rampant, but significant FTE and dollars for burnout prevention are exceedingly rare.
Sooner or later, someone was bound to shout, "there should be a law about this." That non-specific call for action happened here back in July.
=============
Learn an Effective Corporate Physician Wellness Strategy
WellMDWorks 3-Step Process is at This Link
=============
Let's take it up a notch
Now we have specific calls for specific carrots and sticks from a bona fide legal scholar.
Sharona Hoffman, , JD, LLM, SJD; Professor of Law and Bioethics at Case Western Reserve University, has written an editorial in the latest Hastings Center Report
==========
This is Blog Post #315
Complete Blog Library is Here
==========


Professor Hoffman rightfully laments the lack of urgency and snail's pace of interventions if we allow the the typical academic process to play out.
Both of us call for much more urgent action than the routine calls for further research coming from sources such as the recent position paper from National Academy of Medicine Action Collaborative on Clinician Wellbeing and Resilience.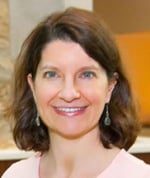 She agrees that we don't have time for business as usual.
From the editorial:
(Italics are mine)
"These recommendations are sound and useful. However, they are quite ambitious, and implementing them would require a considerable investment of time, staffing, and financial resources. ...

Consequently, as a first step, it is useful to consider a few concrete interventions that regulators could realistically implement in the short term. Fortunately, some comparatively simple legal interventions are possible."
She advocates for restrictions on physician's work hours above and beyond the current resident work hour restrictions:
"The law routinely intervenes to safeguard the health and welfare of workers. It is particularly protective of the working conditions of employees in safety-critical jobs. In the transportation industry, for example, pilots, air traffic controllers, flight attendants, and others have mandated rest periods and work-hour limits.

Physicians' jobs are also safety critical, since patients put their lives in doctors' hands every day. The working conditions and workloads of doctors thus deserve focused legal attention."
Professor Hoffman hammers EMR appropriately and from a couple different angles:
"One area that is ripe for improvement is EHR system certification.

The Office of the National Coordinator for Health Information Technology (ONC) Health IT Certification Process should place greater emphasis on making EHR systems user friendly and easy to navigate. At the very least, certification should involve much more extensive usability testing through simulated clinical workloads, but ideally, the systems should be deployed in one or more clinical settings for assessment prior to their approval.

It is critical to test EHR systems using real-world scenarios to ensure that they enable doctors to work more efficiently rather than hindering the provision of quality care."
============
Read More>
Why did EMR cause Burnout in the First Place
============
She goes on to add a safety twist to her EMR recommendations:
"Furthermore, ONC should establish a reporting requirement for adverse events involving EHR systems, just as the Food and Drug Administration requires adverse event reporting with respect to devices it regulates.

Adverse event records should be publicly available and searchable"
She whips out a big stick ...
"Another helpful requirement would be a mandate that health care employers measure physician wellness using the MBI (or another reliable tool) and report outcomes to CMS.

... as an added incentive, CMS could subject employers with an excessively high burnout rate to negative pay adjustments. Under MACRA's Merit-Based Incentive Payment System, providers receive performance-based scores for purposes of Medicare payment, and physician wellness could be considered in this calculus.
And finishes with thoughts of a potential carrot ...
"Finally, within the framework of its Quality Payment Program,Program, CMS could offer bonus points to employers that take effective measures to reduce burnout.

For example, many physicians have found that scribes enhance their job satisfaction. Scribes shadow doctors and do much of the data entry work so that doctors are free to spend more time interacting with patients.

Some practices hesitate to hire scribes because of the added cost of their salaries; Medicare bonus points could alleviate some of that concern."
============
Read More>
When even a scribe is not enough
============
Notably and predictably absent in this article from a legal scholar -- is any mention of Tort Reform :-(
============
PLEASE LEAVE A COMMENT:
What do you think about laws to prevent physician burnout?
What do you think about these specific recommendations?
What role do you feel government should play in the relationship between a doctor and their employer?