Our Physician Coaches:
Jackie McParlane, DO, FACOEP, MA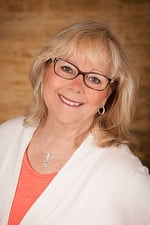 Jackie McParlane, DO is an Emergency Physician and former Emergency Medicine Program Director with over 20 years of direct patient care experience.
She is also an Integrative Medicine Practitioner, certified physician burnout coach and trainer.
Jackie is a native of Michigan, training and practicing in the Metro-Detroit area. She is passionate about working with residents, helping to guide those beginning their physician career.
She served as Emergency Medicine Residency Program Director for 9 years, stepping down to pursue her interest in Physician Wellness.
====================
NOTE:
FOR APPOINTMENTS WITH DR. JACKIE MCPARLANE
Please email her at mcperdoc@comcast.net
Or text her at 586-918-7502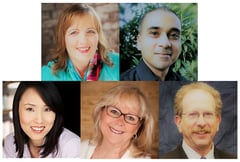 ====================
Creating programs is an enjoyment for her. Current projects include developing a Physician Wellness Program for her organization, focusing on the Peer Support and Physician Coaching. She is working with Michigan State University College of Osteopathic Medicine to create programs around wellness and coaching for Medical Students, Residents, and Faculty. Jackie does lectures, seminars, workshops, and program development in a variety of settings.
During her career, she had 2 distinct episodes of burnout. One was related to overwhelming work demands combined with family illnesses. The other was complete overcommitment in her role as residency director. She was working so hard it took 7 people to replace her when she ultimately left the position.
Recovering from her own burnout gave her insight into the numerous causes of burnout and the strategies needed for recovery. She has realized that recovery is an on-going practice with a commitment to staying well and balanced.
Another passion revealed itself thru her recovery process: Coaching. She worked with her own personal coaches, then pursued coach training and certification. Doing this made her realize that helping others discover what they wanted, then manifesting this in their lives is exciting and meaningful.
Medicine was a second career for Jackie. She has a Masters in Administration, working in Recreation for Persons with Disabilities for 10 years.
In that career, she developed 2 community based programs. She became involved with Sports for Persons with Disabilities at an elite level. This allowed her to travel with Team USA Paralympic Team to 3 international games. Working with people from around the world was an invaluable, enriching experience.


NOTE:
FOR APPOINTMENTS WITH DR. JACKIE MCPARLANE
Please email her at mcperdoc@comcast.net
Or text her at 586-918-7502


In her personal life, she is a dog lover. Her twin Husky / Corgi mixes stick close to her side as loyal companions. She is an avid traveler, getting away when the opportunity arises. Hawaii is her current favored get-away. Reading, Pilates and Kayaking are other activities that are regularly pursued.
============