Our Physician Coaches:
Pam Pappas MD, MD(H)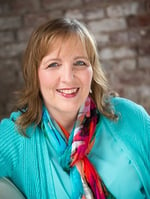 Pam Pappas MD is a multiply certified coach, integrative psychiatrist, author, mentor, and speaker.

Her medical practice serves adults dealing with depression, anxiety, life transitions, and stress-related health conditions. By listening carefully and honoring the wholeness in her patients, she helps them speak from their most authentic selves. Clarity and healthy change unfold naturally from there.
Since a near-death experience in late 2016, the "secret sauce" of Pam's work has flowed from a psychospiritual understanding of life that embraces the capacity for health, peace, wisdom, and clarity innate in all humans. This has profound applications for physicians dealing with burnout, moral injury, organizational disruption, systemic chaos, and other kinds of suffering. Learning at a deep level how our minds work and who we truly are, replenishes hope and sense of autonomy.
With over 35 years' experience working in academic medicine, large multispecialty groups, integrative clinics, and solo practice, Pam has treated hundreds of medical trainees and practicing physicians. She's also developed robust mental health and peer counseling services for students and residents in a major medical school – and has actively coached physicians since 2013. She has lived through and beyond burnout, multiple times.
====================
CLICK to schedule your Free Discovery Session with Dr. Pappas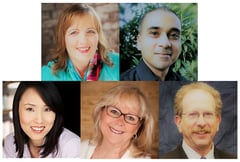 ====================
Pam's education includes an MD from Wake Forest University School of Medicine, psychiatric residency at ECU (Brody) School of Medicine, and a fellowship in Consultation-Liaison Psychiatry at Duke Medical Center. To support her colleagues beyond medical psychotherapy alone, Pam trained further as an Integrative Health Coach, Executive Coach, Physician Burnout Coach, Change Coach, and Clarity Coach. She's been part of The Happy MD's Coaching Alliance since early 2016.
A graduate of University of Arizona's Fellowship in Integrative Medicine, Pam is board-certified in both Psychiatric Medicine and Integrative Holistic Medicine. Extensively trained in classical homeopathy, she also serves as adjunct faculty with Arizona Center for Integrative Medicine. She's a Certified Facilitator of Dr. Brené Brown's Daring Way™ and Rising Strong™ curricula, using this both in her personal life and in working with others. Further, her Enneagram studies and certifications have been extremely helpful for her personally, as well as for her clients.
Pam enjoys gardening, hiking, birding, and absorbing the wisdom of indigenous cultures such as Hopi and Navajo. The ancient Hawaiian practice of Ho'oponopono (making things right) became part of her life over 15 years ago, deepening her ongoing practices of mindfulness and self-compassion. She has additionally trained as a Mindful Self-Compassion Teacher, applying this to herself and her clients.
Actively involved with Finding Meaning in Medicine for many years, she's passionate about improving trust, communication, and mutual support in physician communities. This requires tending the heart in medical culture -- so that emotional intelligence is valued as much as technical expertise. What might be possible in Medicine, if doctors are encouraged to use their whole selves in their work, be compassionate with themselves and each other -- and successfully implement their good ideas with patients, and their medical organizations? Let's find out!
====================
CLICK to schedule your Free Discovery Session Today
====================