Our Physician Coaches:
Pam Pappas MD, MD(H)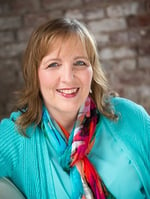 Pam Pappas MD, MD(H) is a physician burnout prevention and leadership coach, integrative psychiatrist, author, mentor, and facilitator.
Her medical practice provides integrative psychiatric care for adults with depression, anxiety, trauma, and stress-related health conditions.
Through coaching, she helps doctors transform the stresses of medicine into their own unique paths of wholehearted living and working. This process benefits their individual and family lives, their medical teams, and their organizations.
====================
CLICK to schedule your Free Discovery Session with Dr. Pappas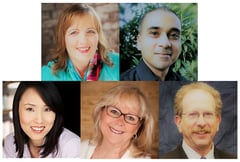 ====================
With over 30 years' experience working in academic medicine, large multispecialty groups, integrative clinics, and solo practice, Pam has treated hundreds of medical trainees and practicing physicians. She's also developed mental health and peer counseling services for students and residents in a major medical school – and has coached physicians since 2013.
Pam loves people – honoring their wholeness, and the rivers of meaning that flow through their lives. Having personally experienced burnout and successful recovery, she's become a reliable guide for others. Her clients say she helps them feel safe enough to speak from their most authentic selves. This clarity allows them to make positive, lasting changes in their lives.
Her education includes an MD from Wake Forest University School of Medicine, psychiatric residency at ECU (Brody) School of Medicine, and a fellowship in Consultation-Liaison Psychiatry at Duke Medical Center. To support her colleagues beyond medical psychotherapy alone, Pam chose to train further as an Integrative Health Coach and Executive Coach. She's been part of The Happy MD's Coaching Alliance since 2016.
A graduate of University of Arizona's Fellowship in Integrative Medicine, Pam is board-certified in both Psychiatric Medicine and Integrative Holistic Medicine. Extensively trained in classical homeopathy, she is also a licensed homeopathic physician in Arizona and serves as adjunct faculty with Arizona Center for Integrative Medicine. She's a Certified Facilitator of Dr. Brené Brown's Daring Way™ and Rising Strong™ curricula, using this both in her personal life and in working with others.
Nature is a great replenisher – and Pam enjoys gardening, hiking, birding, and absorbing the wisdom of indigenous cultures such as Hopi and Navajo. The ancient Hawaiian practice of Ho'oponopono (making things right) became part of her life over 10 years ago, adding to her ongoing practices of mindfulness and self-compassion.
Actively involved with Finding Meaning in Medicine for many years, she's passionate about improving trust, communication, and mutual support in physician communities. This requires tending the "heart" in medical culture, so that emotional intelligence is valued as much as technical expertise. What might be possible in medicine if doctors are encouraged to use their whole selves in their work – and to practice good self-care too? Pam looks forward to finding out. What about you?
As the author JK Rowling once said: "Rock bottom became the solid foundation on which I rebuilt my life." Let us begin.
====================
CLICK to schedule your Free Discovery Session Today
====================