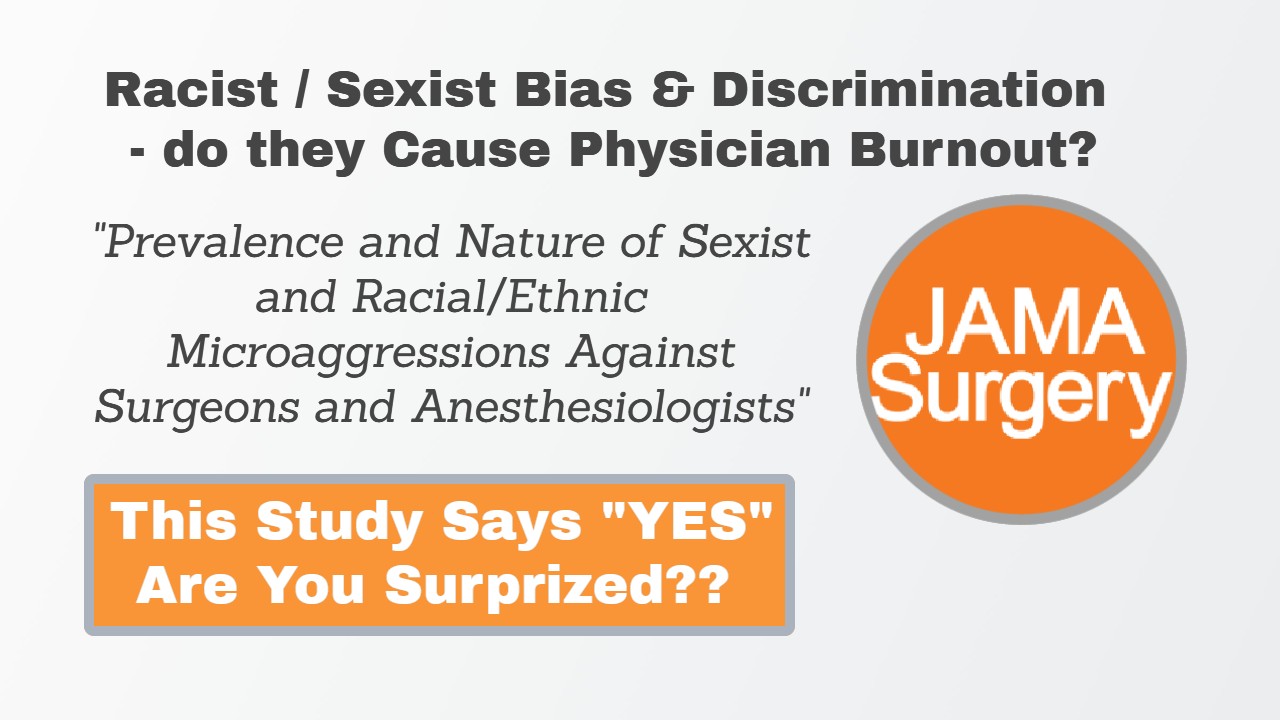 I am a big, old, straight, American cis male physician, showered in white privilege and given a free pass in the realm of bias and discrimination.
I have coached hundreds of burned out physicians over the last 12 years. Our conversations are intimate and authentic for a simple reason; there is no change without first telling the truth.
Whenever one of my coaching clients varies from my personal characteristics - in terms of race, ethnicity, gender, native language, sexual orientation or any other variable - we both know that bias and discrimination play some role in their burnout. They tell me the truth of what is going on. I tell them when I see subtle and obvious bias and discrimination from my position of privilege.
[I freely acknowledge I did not earn this position. It is only a reflection of the random combination of chromosomes that looks back at me from the mirror in the morning. As a coach it offers me the equivalent of a Litmus Test: I ask, "if it was me instead of my client in this situation, would I be treated the same way?" If the answer is NO, bias and discrimination is in play.]
For these physicians, each week contains a subset of words and deeds that hurt. The aggressors may be patients, staff, the general population or even leaders and physician colleagues.
Some hurt on purpose with looks, language and actions used deliberately to wound the physician as a human being.
Others are unconsciously woven into the fabric of our society and the healthcare system itself.
TWO

(obvious)

QUESTIONS:

1) Just how often do physicians who are not white and not cis males experience these feelings of bias and discrimination in the course of their work life?

2) Is the frequency of these "microaggressions" associated with burnout in these doctors?



A recent study answers both.

94% experienced sexist microaggressions

81% experienced racist microaggressions

Each and both were linked to the physician's burnout risk


Let me show you why these results (which might seem shocking to you) are what I consider to be a best case scenario.

And ... let me ask you if this strikes you as important new information or an obvious "DUH of the Day"?