When managers/leaders drive for production in the face of physician burnout ... this becomes the leadership lesson of the day.
============
Physician Leadership's
Dirty Little Secrets Video Series is Here
============
---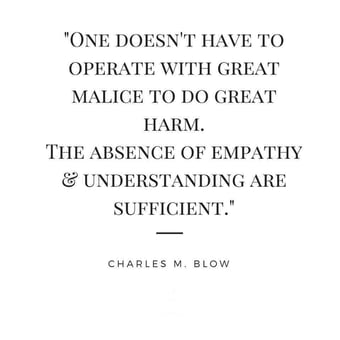 ---
Unfortunately the absence of empathy and understanding is something the same physician leader is often completely unaware of.
This is the origin of leadership statements like this: "What's your problem that you can't see more patients/get your charts done/show up at all the department meetings?"
Physician Leadership Empathy is the number one skill of a quality leader. Empathy when your people are in pain ... drives curiosity, which drives creativity and innovation.
It feels good to lead a team that feels good about their work.

I so wish it felt really bad to lead a team that feels bad about their work

AND that the physician leaders first instinct would be to LOOK IN THE MIRROR

And ask, "What can I/We change to make it easier to take good care of our patients?"

PLEASE LEAVE A COMMENT:
Have you experienced this from your physician leaders?
What have you found to work in raising their awareness?