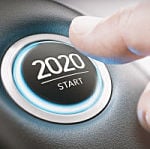 Toss the New Year's Resolutions ... these ten questions can make 2020 ... your Best Year Yet.
Wrap a bow around all your accomplishments and milestones for 2019.
Give yourself a solid pat on the back.
Then, set your intentions for 2020.
Our 10-question breakthrough process takes only about an hour to complete and can make a huge difference for you and your family in the year ahead.
Use This Link to get your copy of the Physician's 2020 Breakthrough Worksheet (2579 downloads to date!)

No rush. Grab the worksheet download with the link below and print it out.
You will have plenty of time to work the questions at your leisure in the week
and weekend ahead.
This is our fifth year sharing the Physician Breakthrough Process
It is a free worksheet download

A process that takes about one hour

All you have to do is answer ten simple, logical questions and tuck your answers away so you can pull them out a year from now...

And tap into

the power of your clearly stated intentions to bring you your Best Year Yet in 2020

If you really want to power up the process, make two copies and work the questions together with your spouse/partner or a close friend.
This is WAAY better than any New Year's Resolution ever!
It's not magic. Just seems that way sometimes.
CLICK HERE to download your copy of the Physician's 2020 Breaththrough Process
Take some time this week to sit down with a cup of tea and your favorite pen. Answer the questions - don't think too hard. Write as little or as much as you would like. Then tuck the exercise sheets away so you can review them this time next year.
Remember, this year we are turning to a whole new decade. This is the perfect time to tot up your accomplishments and set some intentions for the year ahead.
==========
That's all for now.
If you have any questions, suggestions or would like personal support or help with your organization...
- click here to contact me directly
- or hit "REPLY" to send me a personal email
Keep breathing and have a great rest of your day,

Dike
Dike Drummond MD
www.TheHappyMD.com