"the worst U.S. health-care labor crisis in memory"
The Healthcare Staffing Crisis Hit the Front Page at Bloomberg this week.
Things were already at crisis levels with a nationwide shortage of all support staff. People tell me you can't find an MA for love or money and all institutions are stacked with open positions in the front lines.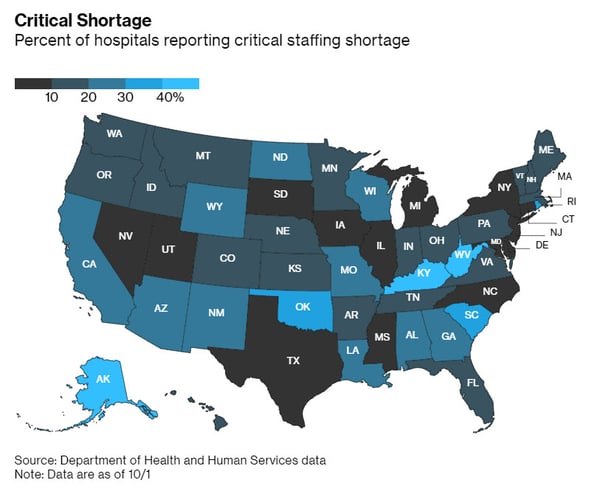 Rolling waves of vaccine mandates are playing out across the country; some from employers and some from government. My fingers are crossed that the vaccine mandates will not lead to as many firings or walk offs as have been threatened.

The big danger is that this acute stress to the system will cause mass retirements by the boomer docs still in the system.
Did you know that 43% of US Physicians are over 55? That is a permanent degradation in the quality and capacity of the US health system that could be radically accelerated by COVID

==========
PLEASE LEAVE A COMMENT:
What is the staffing situation in your part of the US/World?
Are you seeing doctors walking off the job?
Are you thinking about retiring?
What effect have vaccine mandates had on your area?