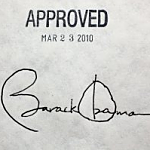 The shortage of physicians caused by the implementation of the Affordable Care Act in the next five years will drive a massive increase in the popularity of Concierge Medicine in the US.
As the typical healthcare organization adapts to the coming tidal wave of newly insured patients it will become very difficult for you to see your doctor when you are ill, impossible to see them for routine care and make the typical experience of getting a checkup feel like being dropped into a "patient mill".
Soon, If you want to have a personal physician see you for all your healthcare needs, you will need to pay for the privilege.