Inaugural Quadruple Aim Physician Leadership Retreat launching in Seattle, Washington, May 7 – 10, 2017
[Press Release]
==============================
Learn More About the Retreat
and Secure Your Spot on the Early Bird Registration List
[ http://tinyurl.com/QuadAimLeader ]
=============================
Burnout is rampant among American doctors. One recent survey shows 54% of practicing physicians suffering from at least one burnout symptom (1). Burnout's pervasive negative effects include lower quality of care, patient satisfaction, higher error rates and an organizational culture of resistance and disengagement.
One of the causes of this modern epidemic is twenty years of single-minded industry focus on the Triple Aim – Cost, Quality and Population Health. In 2015 a group of healthcare leaders finally asked the obvious question, "How can our organizations provide high quality medical care if our people are burned out?" The answer revealed healthcare's new Quadruple Aim. (2)
In these chaotic times a focus on this fourth aim – the health and wellbeing of all the people providing the care – will make the difference. When physician leaders learn the skills to reduce burnout and build a more supportive culture – actually living the Quadruple Aim – better care and satisfaction, fewer errors and more engagement will be the result, naturally and automatically.
TheHappyMD.com, Seattle, Washington 1/12/2017
TheHappyMD.com, the healthcare industry leader in burnout prevention training and coaching, announces the first Quadruple Aim Physician Leadership Retreat, May 7 – 10, 2017 in Seattle Washington.
==============================
Learn More About the Retreat
and Secure Your Spot on the Early Bird Registration List
[ http://tinyurl.com/QuadAimLeader ]
=============================
"Tackling burnout in a creative, focused manner is the shortest path to the many benefits the Quadruple Aim. This retreat is designed as a radical upgrade in the health and effectiveness of any physician leader in any position in the org chart. On their return home, attendees will be equipped with the tools and support to lead a transformation to better care, a culture of more trust and support and a more nimble organization going forward.", Dr. Drummond says.
CEO and Founder, Dike Drummond MD, used his extensive experience as a physician burnout coach and insights from training over 10,000 physicians in burnout prevention -- to create a retreat experience that allows physician leaders to hard wire the Quadruple Aim into their personal life and their organization.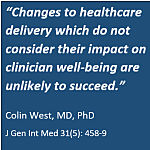 This unique event was created specifically for physicians in a straddle leadership position – seeing patients and holding a designated leadership position at the same time. This double part-time job description puts straddle leaders at unique risk for their own burnout and hamstrings their ability to be an effective leader.
The unique 3 ½ day Retreat will teach:
- How to recognize, prevent and treat burnout in yourself, your direct reports and teams
- Proven tools to lower stress and build life balance for both individuals and teams
- A proven single breath mindfulness technique to maintain poise and focus and avoid multitasking
- Communication skills to transform physician resistance and produce more team trust and engagement quickly and easily
- Tools to run much better meetings, delegate effectively, give quality feedback to direct reports
- How to manage your boss
- The four-part Quadruple Aim Blueprint Strategy for proactive, organization-wide burnout prevention
Two Unique Retreat Features:
12 weeks of follow up support including weekly group coaching calls and a private graduates' Facebook group
A 90 Day Money Back Guarantee for all

The Retreat takes place over 3 ½ days at the landmark Edgewater Hotel, the only waterfront hotel in Seattle. Special rates are available for Early Bird list members. Bulk discounts are available to organizations.
==============================
Learn More About the Retreat
and Secure Your Spot on the Early Bird Registration List
[ http://tinyurl.com/QuadAimLeader ]
=============================
About Dike Drummond MD and TheHappyMD.com
TheHappyMD.com is the premier source of coaching, training and consulting to prevent physician burnout. CEO, Dike Drummond MD is an executive coach with over 2000 hours of one-on-one physician coaching experience. He is the author of "Stop Physician Burnout – what to do when working harder isn't working" with over 25,000 copies in print. Dr. Drummond has trained over 10,000 physicians on behalf of over 60 major healthcare organizations in the last two years alone.
Press Contact:
Sarah Wendkos
Client Experience Coordinator
support@thehappymd.com
360-262-4971
(1) Shanafelt TD, et al Mayo Clinic Proc December 2015 Volume 90, Issue 12, Pages 1600–1613
(2) Bodenheimer T, Sinsky C, Ann Fam Med. 2014 Nov-Dec; 12(6):573-6