Employee physicians are on a tilted playing field and physician burnout is the result
Why are 40 - 50% of our colleagues are suffering from at least one symptom of burnout as they walk in to work today?


How does healthcare tolerate this epidemic among the providers of care? BTW, that number will be the same tomorrow, next week and next month. It has been the same for the last decade - and somehow we manage to never talk about it.


How can burnout be "normal" in physicians these days?


There must be some sort of fundamental mismatch somewhere. Something just has to be out of alignment ... something way down deep in the system ... right?
Let me show you one of the key sources of the overwhelm of the modern practice of medicine for employee doctors. Here are four questions we have asked all of our physician coaching clients since 2010.
Notice how answering them for yourself brings the employee physician's dilemma into clear focus.
~~~~~~~~~~~~
LEARN MORE about the BurnoutProofMD Program
Register for our Next Ecosystem Overview Webinar Here
~~~~~~~~~~~~


Ask yourself these four questions:
Q 1:
Who wrote your current CONTRACT and who designed your current JOB DESCRIPTION? What role did you play in creating these two documents?

Q 2:
What goals are that contract and that FTE definition designed to achieve?
Your personal goals for your life and practice or the business goals of your organization?

Q 3:
What are your personal goals for your practice?
How would you like to feel about your day-to-day investment of time and energy ... your Return on Investment in your medical career? How is that going right now?

Q 4:
Just how tilted is this playing field that is your career?
Tilted in favor of your employer hitting their business goals while your job/career/practice/life goals fall by the wayside?? How is it going? What is your current Practice Satisfaction Level on a 1 - 10 scale? (anything less that a 6 is cause for concern going forward)



Look back at your answers above and notice who is driving the bus here. Things are out of balance now, because they were out of balance from the very beginning of this "relationship".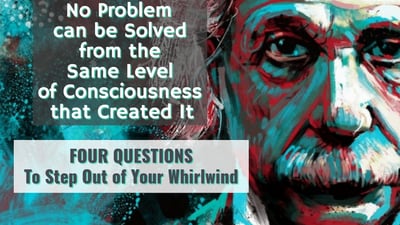 Given the fact that you played NO ROLE in creating your current FTE description ... what are the odds it is pointed right at your personal Ideal Practice Description? We both know the answer to that question starts with the letter "z".


Under these conditions, burnout is "normal" for the majority of physicians over the course of their career. Sooner or later this lack of alignment will drive you to the point of "I'm not sure how much longer I can keep going like this."


Are you ready to begin taking back your practice?




It is vitally important you heed that little voice and make some changes to your relationship with your employer and your current practice now ... some tweaks to get you back on track. We have been helping doctors do just that for 12 years now. It all starts when you stop tolerating your current situation and get the support you need to get moving in the right direction.


Let us show you the TOOLS, COACHING and COMMUNITY OF SUPPORT that will allow you to restore some balance to this equation. Everything we teach comes from our 12 years and 40,000 doctor experience of helping physicians and organizations recognize and prevent burnout.


There is a proven pathway to a more Ideal Practice ... one where burnout becomes almost impossible - because you are much more in charge of the day-to-day reality of your career.


The BurnoutProofMD 3-Layer Physician Support Ecosystem
~ Our Top 5 Online Video Trainings give you the TOOLS to build a more Ideal Practice

~ Weekly Group COACHING to tweak the tools to match your situation

~ Our COMMUNITY of Like-Minded Physicians provide daily support

Everything is all in one place on the internet ... a private, members-only, physician-only site equally accessible by your desktop computer or any mobile device including your cell phone.

We even include up to 82 hours of available CME

It all comes together in a unique ECOSYSTEM of "we have your back" for doctors in these challenging times.


The Great Practice Reset of 2022 is approaching, now more than ever we need to work together to support each other to define a healthy relationship with your practice and your employer going forward.
~~~~~~~~~~~~
LEARN MORE about BurnoutProofMD
Register for our Next Ecosystem Overview Webinar Here
~~~~~~~~~~~~


"Dike opened my eyes to new ideas, new resources, and challenged me to permit myself to dream about my ideal life and career. He taught me several ways to deal with my current stress by making small steps starting with my reactions to competing priorities and time demands. I see and feel a light at the end of this tunnel. I am extremely grateful."



~ Michelle R. MD




"I've found a group of friends that I enjoy connecting with. To hear their stories and struggles with the practice of medicine is eye-opening for me. But more importantly, watching physicians make decisions and changes to transform their lives and careers is awe-inspiring. I've become a better person, physician and I hope, a better leader because of my participation in Dike's coaching. For that, I'm most grateful."



~ J. B. MD
~~~~~~~~~~~~~~~~~~~~~
PLEASE LEAVE A COMMENT
How do these four questions help you better understand your current situation?
What new action will you take now that you can see your situation from a different perspective.