What makes a high quality Healthcare Administrator?
Let me show you the Three Commandments a Healthcare Administrator must follow to do a good job. They were buried in a recent online article and we believe they are vitally important principles to every healthcare delivery organization going forward.
These three principles are so simple, so powerful and so often consistently ignored. They apply equally to all physicians leaders.
Let's set the stage
Let's start with three dynamics governing the relationship between physicians and administrators inside any healthcare delivery organization.
1) All good things flow from the physicians in the system
ALL income
ALL quality medical decisions regarding care for the patients
The very reason the organization exists in the first place ... caring for patients ... is performed and/or coordinated by the orders of physicians
It ALL flows from the doctors.
So it would make sense that a healthcare delivery organization would hire a group of the highest quality physicians and maintain a superb working relationship with them at all times. Yes?
2) Healthcare is a business. We need administrators.
The physicians know the practice of medicine, yet their practice occurs within the framework of a business. The organization must adhere to business principles in parallel with the doctors principles of medical practice.
Let's face it, physicians know next to nothing about business, profits and the difficult choices of running a profitable company. We need administrators to translate the day to day activities of patient care into a profitable enterprise. The twin silos of providers and administration won't be going away any time soon.
3) Poor leaders/administrators burn out the doctors and everyone loses
The quality of leadership has a profound effect on the stress levels and burnout of the physicians.
Burned out doctors hurt the business on all fronts. Poor quality care, low patient satisfaction, higher error rates ... all of which flows to a negative effect on the bottom line. And remember burnout rates are 30 - 40% on average in every survey since they started polling physicians in the 1970's.
Here is the 2015 study from the Mayo Clinic that proves the magnitude of this correlation.
http://www.mayoclinicproceedings.org/article/S0025-6196(15)00071-3/pdf
============
So what are the key principles of a great healthcare administrator?
How can you identify the administrators who will do the best job of nourishing a collaborative relationship between the silos?
A report buried in a recent online article gives tells us straight up ... in the form of three commandments. Here they are and I follow them with the article quote and URL giving you their origin.
The Three Commandments of a Quality Healthcare Administrator
1) Employ physician recommendations in decision making
2) Consistently describe how success on metrics or finances benefit patients
3) Manage change more effectively by allowing time for stabilization between projects
Seem pretty obvious, right?
You might be saying "Duh" to yourself three times as you read them. AND I imagine every administrator in every healthcare organization would agree with this list ... in principle.
The question is simple here. DO THEY LIVE THEM?
At ground level, in their committee meetings and conversations with physicians each and every week, how well do they adhere to the three commandments? What might happen if they followed these principles consistently.
Notice this
Ask yourself these questions about your relationship with your administration.
How often are you and your physician colleagues allowed to give recommendations on the systems of care and documentation before they are rolled out into your practice? How well do they listen when you give your input and share your concerns?
How well do the administrators demonstrate the connection between quality metrics, financial reports and the benefit you provide to the patients? How often do you simply get hammered with the numbers with no regard to the thousands of hours of care and devotion you provide to your people?
Do you get time between new practice initiatives to absorb and implement the changes demanded by each new project/program? Or is it unrelenting wave after wave of new mandates with no awareness of your stress levels or bandwidth in the front lines?
Try this
Make a list of the administrators in your organization you interact with most frequently
Score them on the three commandments above on a 1 - 10 scale
Share the list and your evaluation with them
Start the conversation around these three commandments among the leaders in your organization
============
Here is the original article quote and the positive results they are seeing in Indiana
============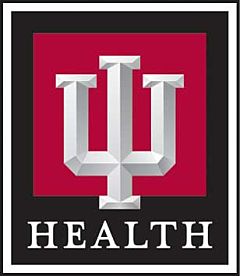 ... Indiana University Health hospital in Goshen, Indiana, had been losing key physicians due to frustrations with what Dr. Len Henry, the hospital's director of surgical oncology, called a "frenetic pace of change" and "metric terrorism."
So Henry developed swim lane charts for all the people a surgeon like himself interacts with on a given day at the hospital. He then interviewed the 22 people he identified, from the receptionist to the CEO, using structured questions about the problems they saw in the hospital.
This work produced three key goals, with several actions points for each. Among them were:
1) Employ physician recommendations in decision making
2) Consistently describe how success on metrics or finances benefit patients
3) Manage change more effectively by allowing time for stabilization between projects
Henry handed his finding to the hospital's CEO. The CEO presented it to all of the hospital's vice presidents and, within days, Henry noticed a difference in how administrators were communicating with physicians and soliciting their input.
"I see people from the C suite and they comment about it. So I now it's been looked at and taken seriously," Henry said. "I'll be curious to see our next physician satisfaction survey."
============
Here is the original article URL. The section quoted above is at the very bottom of the article for reasons that are unclear to me!
http://thehealthcareblog.com/blog/2015/07/29/the-low-hanging-fruit-is-lying-on-the-ground/
============
PLEASE LEAVE A COMMENT
What do you think of these three commandments for a quality healthcare administrator?
How well do your administrators embody them?
What additional principles would you add to the list?