The 2014 Breakthrough Process will set you up for your Best Year Yet, in about one hour this weekend
A year from now … as you look back on 2014 … what do you want the year to feel like? How about a 2014 that is your best year yet? Let's make it a year of breakthrough success, happiness and satisfaction … what do you say?
Here is a personal strategic planning process planning process that is so powerful I call it the 2014 Breakthrough Process. It is specifically designed to help you breakthrough in those areas where you are feeling stuck – at work or at home.
Print out the worksheet below to get started
The whole process is FREE as my gift to you at the end of an amazing 2013. Join me as each of us creates our best year yet.
The holidays are a perfect time to remember, acknowledge and celebrate all you accomplished in 2013 and create a strategic plan for more happiness and success in the year ahead. With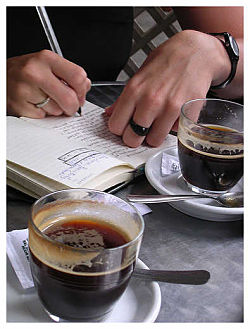 the Breakthrough Process, you sit back with a cup of tea and your favorite pen and answer some simple questions that lay the foundation for taking your practice and life to a whole new level in 2014.
- Identify and Celebrate Your Top Achievements and Biggest Learnings in the past year
- Sort out what remains Incomplete at this time and what you want to do about it

Then the process helps you create a personal strategic plan for 2014

- Your top goals
- The people you want to be closer to
- New skills you want to learn
- Adventures you want to take
- Problems you want to resolve
- and what things you simply want to let go of
The entire process is my gift to you here at the holidays
This year has been an incredible ride for TheHappyMD.com with over 1612 doctors joining our community from 63 nations around the world. Our community size increased by 289% and we coached hundreds of doctors one on one and spoke all over the country.
I am committed to 2014 being our best year yet -- and invite you to create that for yourself in the next 12 months.
Click Here if you have ANY questions or suggestions about this process or any of the other ways we can support you having your best year yet in 2014.
PLEASE LEAVE A COMMENT with one of your top goals or adventures for 2014, so we can cheer you on.
Happy Holidays !

~ Dike