Do you need personal help and support right now?
Our team of Certified Physician Burnout Coaches is ready to lend a helping hand.
Book a FREE Discovery Session Phone Consult - a full hour to discuss your situation in detail and give you an action plan for a way forward.

No Cost - No Obligation - Completely Confidential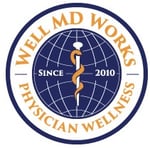 Are you a Physician Leader?
Learn how to be a more powerful and effective leader and install the Quadruple Aim in your organization - system wide.
Our Corporate Support Services Page is HERE




Our Three Top Online Trainings for Physicians

Get the Tools to Survive the Crisis and Build a New and Better "Normal" on the far side of COVID-19
1) >> Pandemic Survival Guide



When it's Time for a New Job - Learn the Tools to Guarantee a Much More Ideal Practice
2) >> Ideal Physician Job Search Formula



Become the Eye of the Storm in Your Practice Day with this Evidence Based Program Specifically for Physicians
3) >> One Minute Mindfulness
====================
If this is your first free training from our stockpile of resources here at TheHappyMD.com, you will also receive the HappyMD Newsletter.
We send this email newsletter out 2 - 4 times a month to keep you you updated on the latest developments in physician stress relief, burnout prevention, leadership skills and communication tools. You can unsubscribe any time you wish with a link at the bottom of each email.
====================


If you have any other questions about these powerful life balance tools, Please Click Here to send me a direct message
Enjoy the balance and boundries training, keep breathing and have a great rest of your day.
Dike
Dike Drummond MD
TheHappyMD.com